The Daily Ratings online function allows your employees to rate their work day based on Customer Satisfaction, Assortment Suitability, and Employee Motivation.
Daily Rating at the POS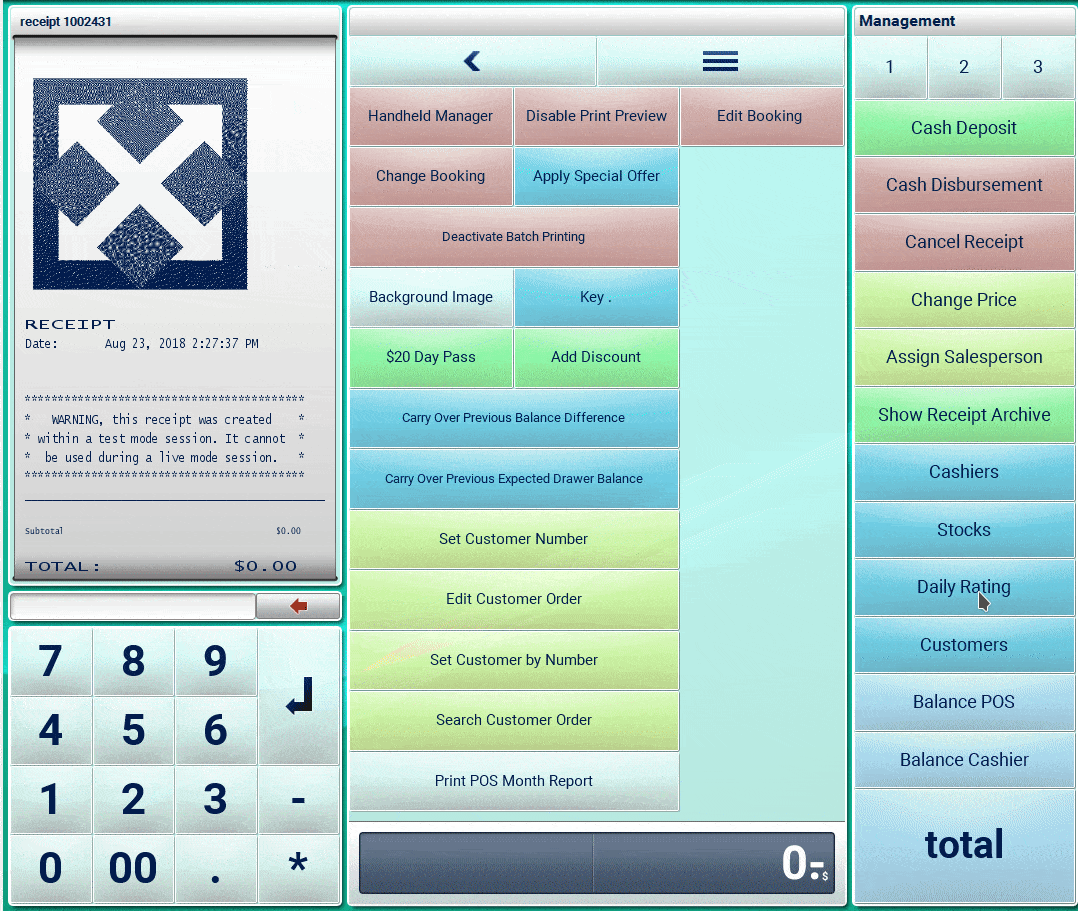 In order to make this available to your employees, the Daily Rating online function button must first be created. To learn how to do so please visit our Creating POS Button/Button Configurations manual page.
At the POS, the cashier may select the Daily Rating button at any time. The window (Displayed to the right) will appear, where they may give the day a star rating for Assortments, Customers, and Employees. The Number of customers and Total revenue is also listed and reflected as a percentage. Also, a daily weather forecast is also available on the top-left corner. After the employee enters in their ratings, simply click Save.
Daily Ratings Report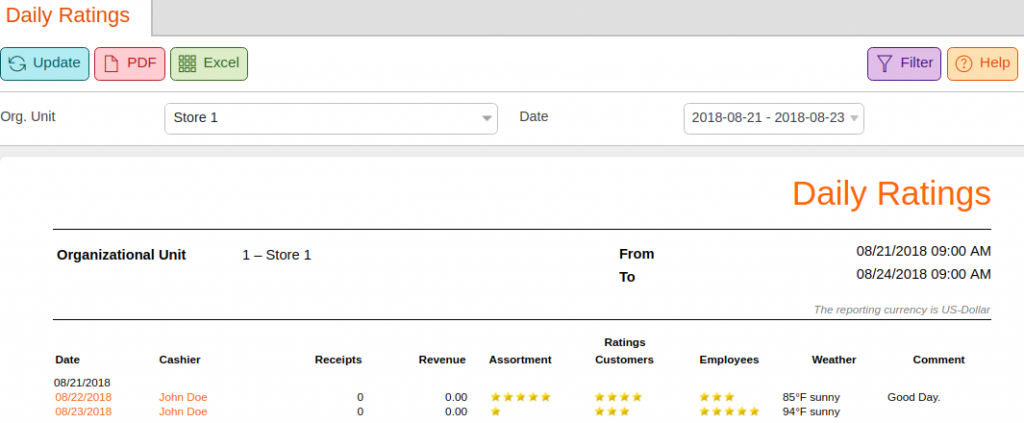 A report for viewing these daily ratings is available for you under the Evaluations tab. You may Filter the Daily Rating report by Org unit and Date range. Once you have made your selections click Update to refresh the results. On the report, listed are the Dates, Cashiers, number of Receipts, and Revenue accumulated from each cashier. Also listed are the star ratings for Assortments, Customers, and Employees.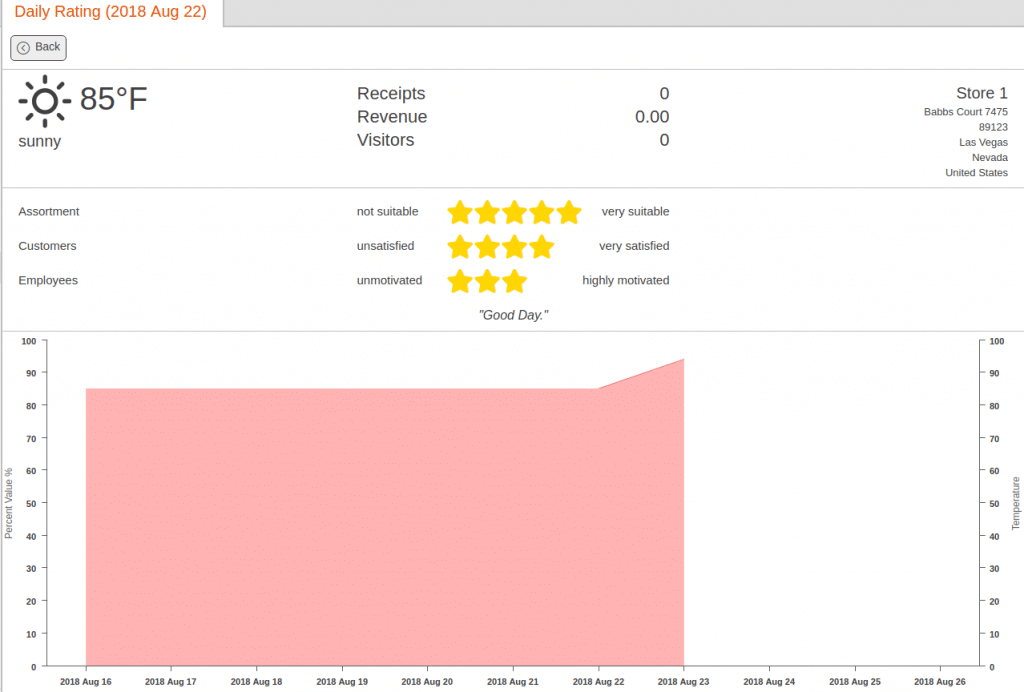 You may select one of the Cashier names for these additional menu options: Edit Cashier, Time Tracking Entries, Account Transactions, Balance Statements, Cashier Report, Discount Report, Payment Method Report, and Receipts.
You may also select one of the highlighted Dates for the additional option to Show Daily Rating. This will open a more detailed page about the specific date selected. Please see the photo to your right. Any comments left by employees will also show here. Below that you can find profit margins: Revenue is reflected in (orange), Receipts are represented in (green), and Visitors are highlighted with a (blue).
Finally, you may export this report into an Excel or PDF simply by selecting one from the top of the page.