The Payment Method Report shows you how much sales were generated using which payment type in the specified period. For help configuring different payment types please read our Payment Method manual page.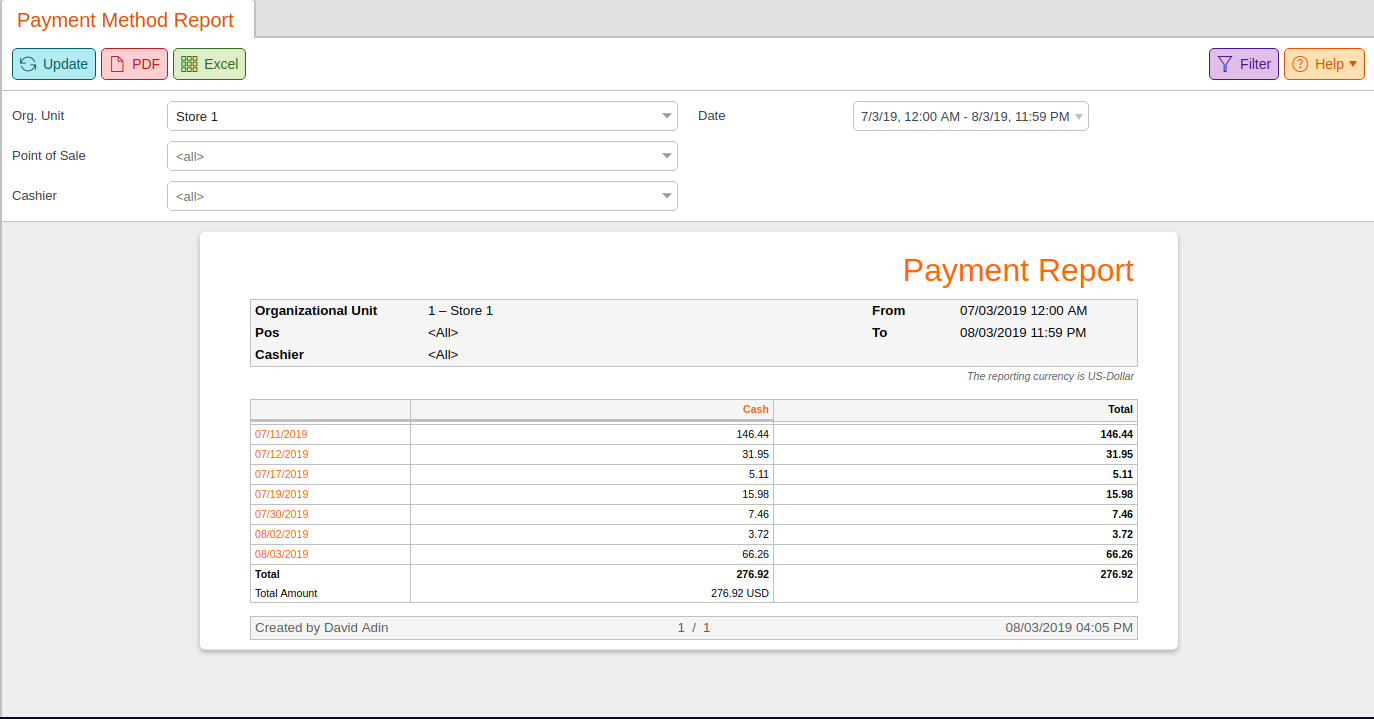 The overview can be filtered according to the Organizational unit, POS, Cashier, and Date. Once you have made the desired selections click on Update.
Once the report loads the Dates, Payment Methods, and a Total of payments will be listed for each date.
On the bottom of the report, a Total is listed for each individual payment method.
Additionally, you may select one of the Dates listed for an additional option to view Receipts. Selecting one of the Payment Methods highlighted in orange will also give you these additional options Edit Payment Method, Cashier Balance Report, Receipts.
Finally, you may export the report via PDF or Excel by selecting the desired option from the top of the screen.