The Entry Report can be used to view what types of tickets have been redeemed or activated. This is only available with the Korona.Entry package. The data for this report is generated from Products sold w/ attached Ticket Definitions, and those Sold ticket products being Validated at an Entry Gate.
Setting up Entry Report Parameters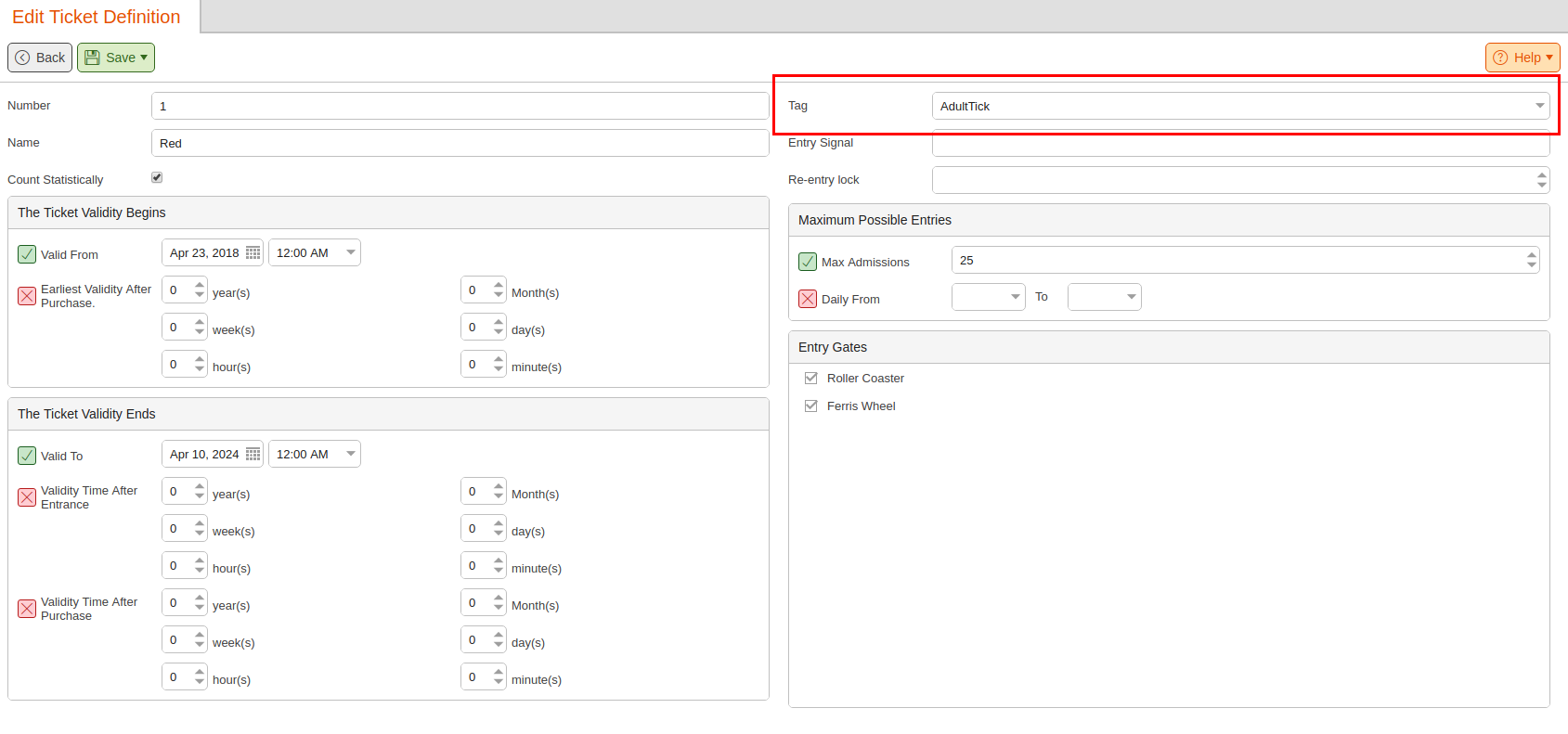 The Entry Report allows you to search by Gate, Tag, and Ticket Type, to display a grid of ticket redemption. You can chose to have this list displayed by Day, by Gate, or by Hour.
Tickets get assigned to Categories when the Ticket Category and Ticket Definition share a Tag. If they do not share a tag, all related ticket entries will be listed as the Product Number, associated to the sale instead of the tag.
The first step is to configure the Ticket Definition from Ticketing > Ticket Definitions. This will determine how the tickets behave when sold. Once you've set the desired Ticket Definition you wish to use you want to make sure that a Tag to the definition as well. You'll want to use the same Tag on the product you attach this too.
The second step would be to assign the Ticket Definitions to relevant Products. Make sure that when you attach a Definition to a Product that you add a Tag to this product as well that corresponds to the Ticketing Definition. That will set it so that when this type of Ticket is Validated at an Entry Gate that the Tag assigned to it will be the label assigned to it.