The Prepaid transactions report gives an overview of all gift cards used within a certain time frame. For information on setting up these up you can review our Prepaid Cards manual page.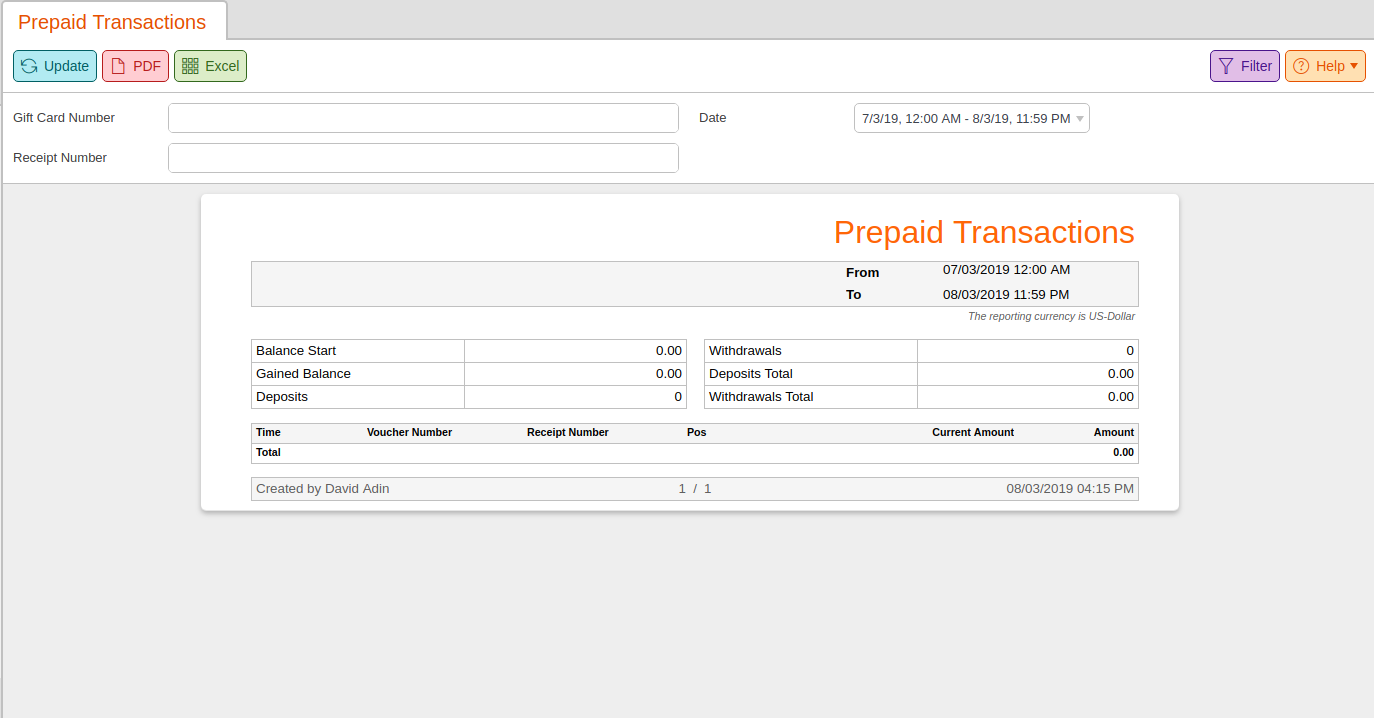 The prepaid transactions report can be found under the Evaluations > Prepaid Transactions. If you do not see your report there please refer to our Edit Menu Entries manual page.
This report can be filtered by the Gift Card Number, Receipt Number, Customer, and Date.
Once the results have generated you'll see an overview of Balance Starting, Gained Balance, Deposits, Withdrawals, Deposit totals, and Withdrawal Totals.
Additionally, you may select a date and time and select the Receipt associated. You may also select a Voucher Number to view all "Prepaid Cards" associated.
You may select one of the POS devices listed, and an additional menu will appear where you can select from Edit the point of sale, Account Transactions, End of Day Statements, Hierarchical commodity Group Report, Payment Method Report, Receipt Journal, Receipts.
Finally, you may export the report via PDF or Excel simply by selecting one from the top of the screen.