The supplier report gives you an overview of your sales, costs and net yield sorted by individual suppliers. In addition, also the profit margin is shown as a percentage value. For help setting up suppliers you can review our Supplier Setup manual page.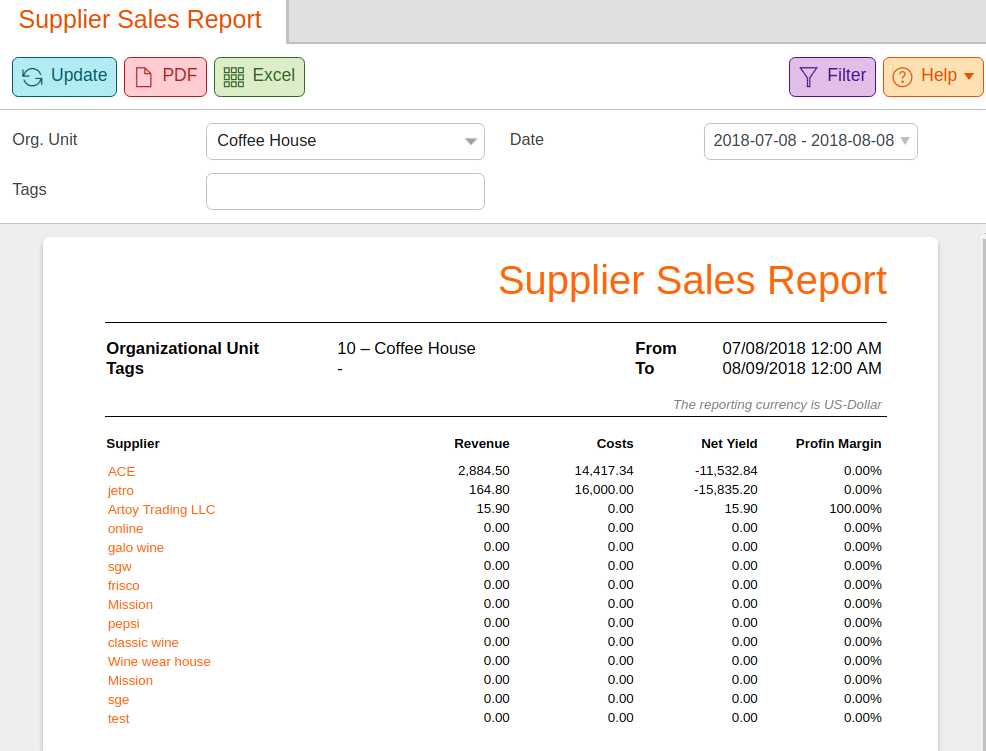 This report can be filtered by organizational unit, Tags and Date range. Once you have selected all of the desired filters click Update to refresh the results.
While the Costs column represents the sum of the average purchase prices, the Net Yield column is referring to the aggregated net revenue from the sales minus costs.
Selecting one of the Supplier Names will give these additional menu options, Edit Supplier, Stock Orders, Stock Receipts, Supplier Purchase Report, Supplier Products, and Volume Report.
Moreover, you may export this report via PDF or Excel simply by selecting one from the top of the page.