The Tag Report shows you an overview of your tags and their associated sales data in the specified period. The overview can be filtered according to an organizational unit and product group. The totals cannot be added up since each product can be associated with multiple tags and some products may not have any tags at all.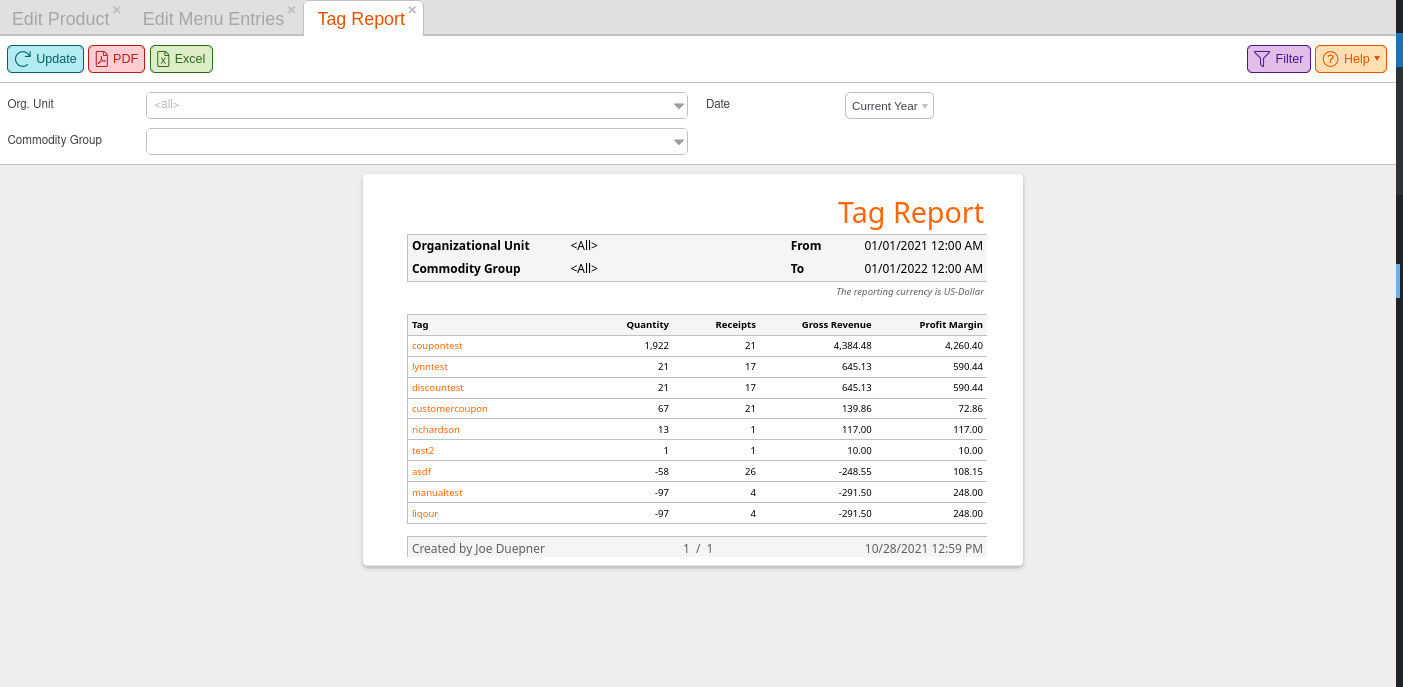 This report is found under the Evaluations tab. If you cannot locate it there you will need to edit menu entries.
Your filter options are Org. Unit, Commodity Group, and Date. Once you have made your desired selections click Update to refresh your results.
On the report, you may click on one of the Tags listed for these additional options, Edit Tag, and Volume Report. Listed for each tag is Quantity, Receipts, Gross Revenue, and Profit.
You may export this report via PDF or Excel simply by selecting one from the top of the screen.
To learn how to add or edit tags for a specific product, Please refer to our Product Tag Setup manual page.
*Note: Tags must be one word, and spaces added will create a new tag.