"The update will be performed Sat 05/05/2018 11:00 PM PDT"
While the cloud update is being performed the back office might not be accessible for up to 2 hours.
Reorder Levels – Based on Sales
A new feature has been added to the inventory tab. Navigate to Inventory, then Edit Menu Entries. Select Order Level Optimization and move it to the right column and save, or click view. You can now automatically change your reorder levels for products based on their sales history.
Ordering – Relationship Overview
Within the ordering and receiving screens you can now click on Relations. This will show you a flow chart of customer orders, store orders, stock orders and stock receipts displaying the relationship between each one. This will allow you to track why a product was originally marked for an order.
Button Text – Multiple Lines
Buttons can now have multiple lines of text. Simply press the enter key when entering text to go to the next line.
Collective Store Orders – Group by Tag
The export of the detailed view of collective orders now has a group by tag option.
Customer Orders – Discard
Customer orders can now be discarded, even one's that have a deposit associated with them. Orders that have not been marked as ready for pickup and not finished can be discarded. Orders that have been marked ready for pickup and not finished can be deleted.
Products – Inventory Count Filter
The products filter now has an inventory count. This allows for items to be easily searched for those that were or were not on a particular count.
Collective Invoice – Delivery Time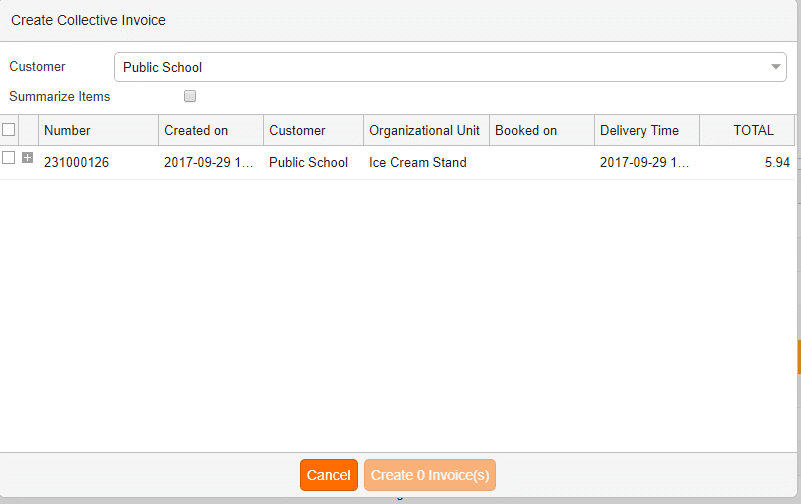 When creating a collective invoice from delivery notes, the delivery time is now displayed.