"Cloud Update"
The update will be performed Mon, 08/06/2018 12:30 AM PDT"
While the cloud update is being performed the back office might not be accessible for up to 4 hours. This update will take place during the early morning hours after midnight Sunday on Monday.
Loyalty Cards – Create and Edit from the Cloud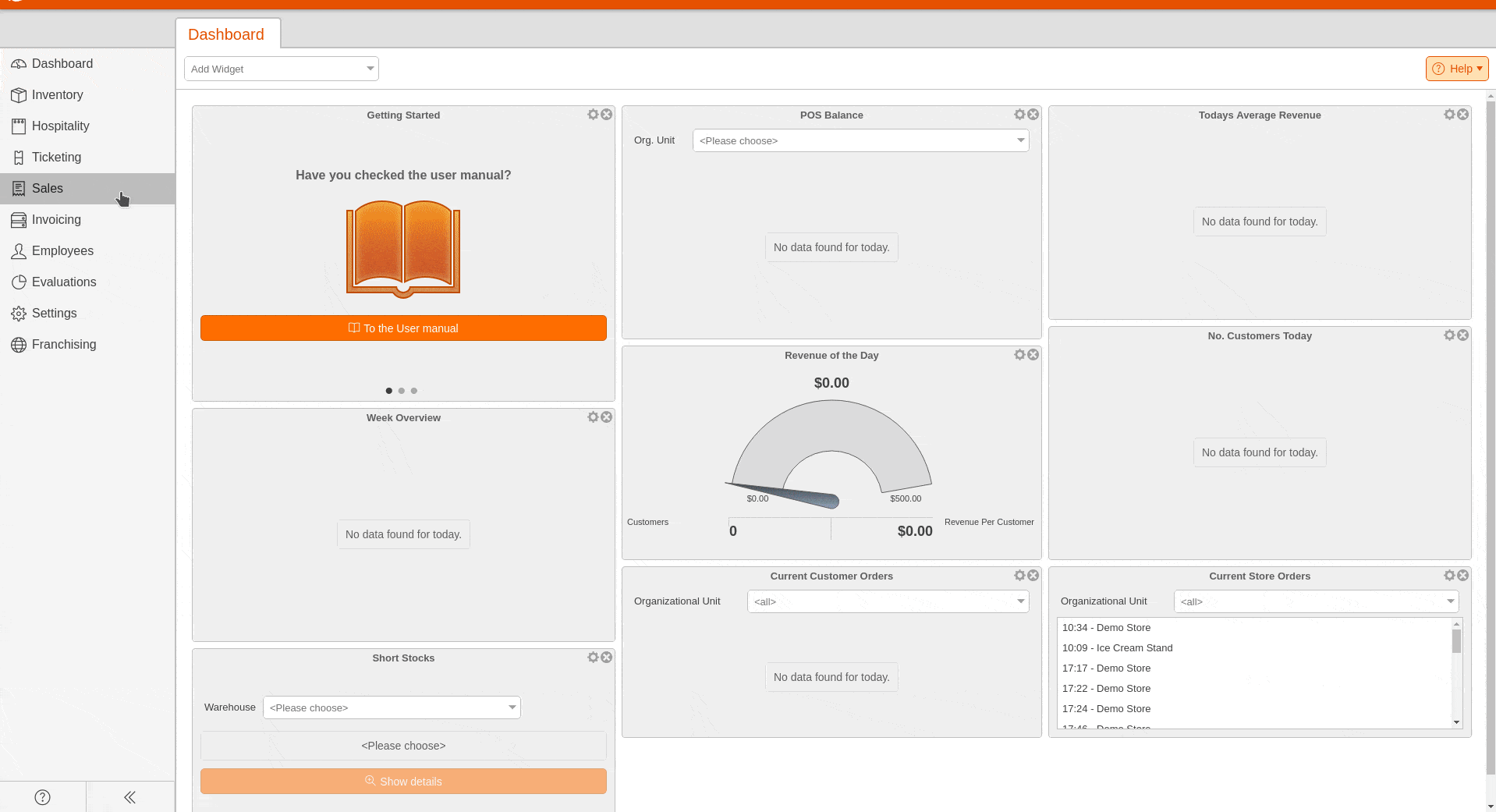 You can now create and edit your loyalty cards from the cloud. Allowing you to start a new customer with a specific balance or giving benefits to your customers that they have earned in the past.
Cashier Revenue Report – Additional Information
The cashier revenue report now has the average transaction amount as well as the number of transactions.
Payment Transactions – New Report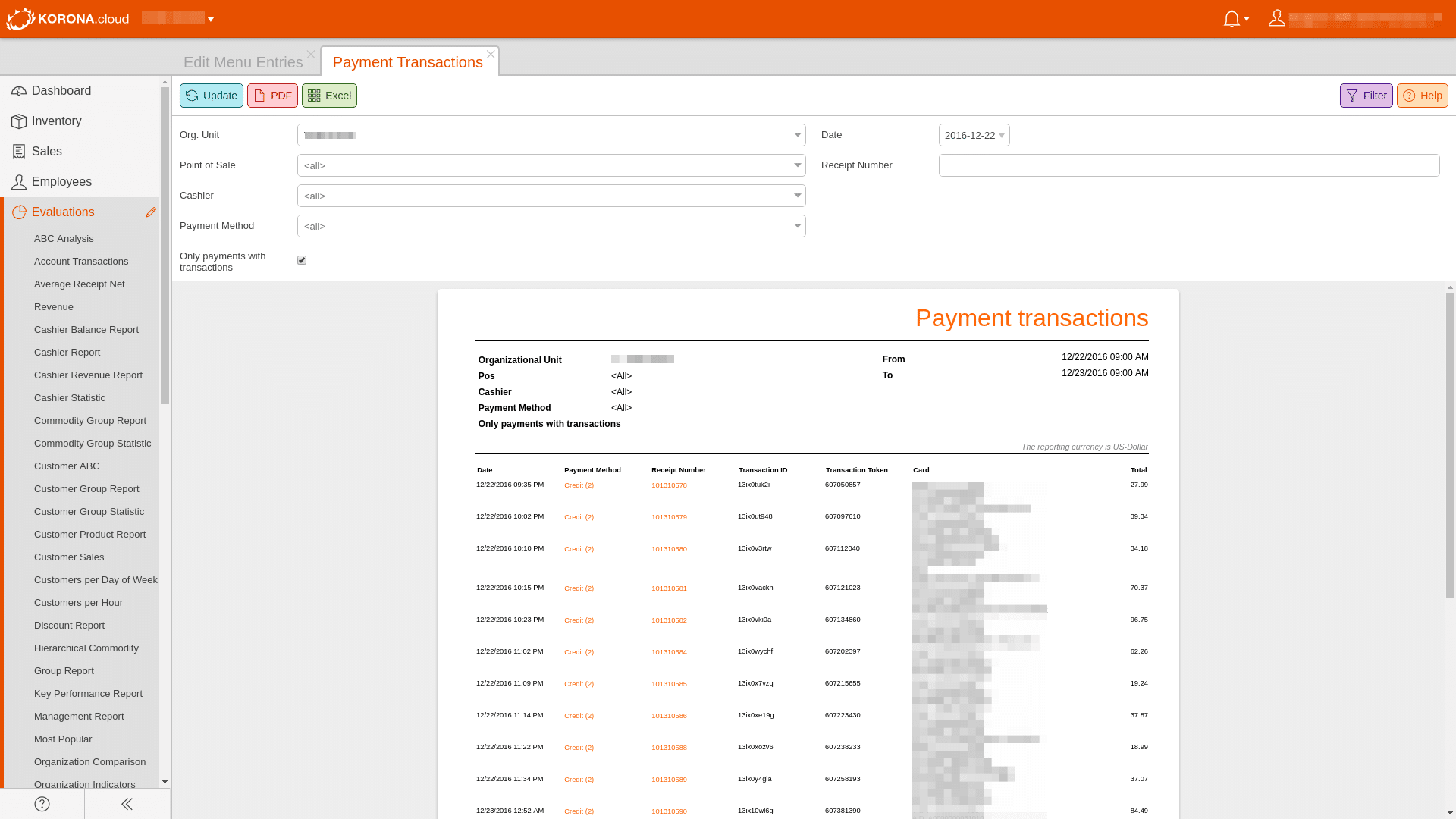 We have created a new report that will show you all of the payments made with transaction IDs. Any payment that is made through one of our integrated credit card devices will show on this report, in addition to Korona Prepaid Cards. You will see the date of the transaction, the payment method and receipt number (with links to take you directly to those items), the transaction ID and token, the card type, last 4 digits, card holder name and the total it was ran for.
Increased Speed and Responsiveness
We have optimized our database so you will see increased speed when operating within the cloud.