Promotions Not Working
One of the first places to look if your promotions are not triggering as expected is in your product setup. Navigate to Inventory > Products and check to ensure each product under the additional information box has Is Discountable checked and saved. If this box is not checked, the product will not qualify for promotions.
*Note: Ensure you've gone to the Total screen on the POS. Discounts only apply after going to the Total screen.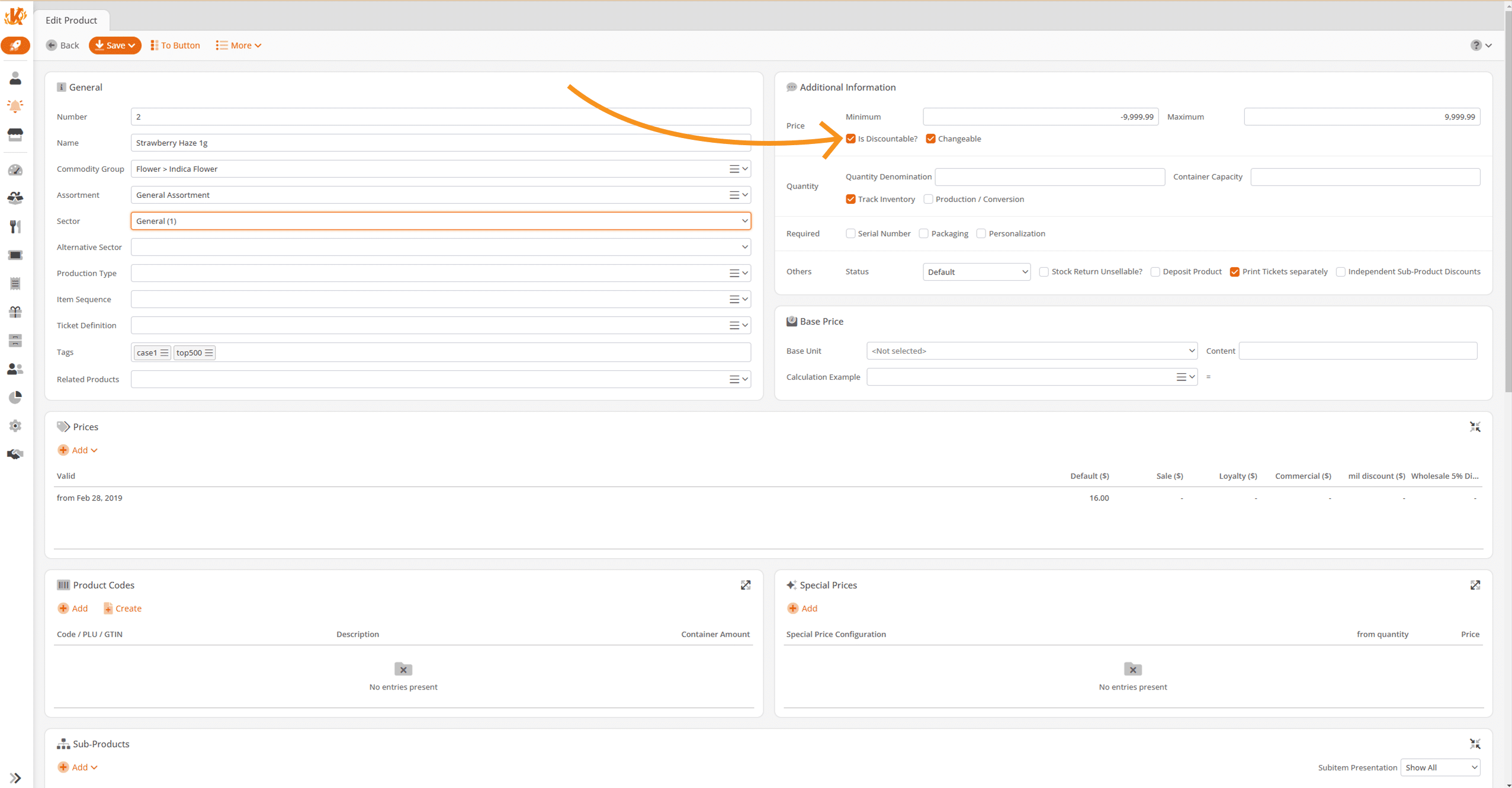 Is Discountable
This feature controls whether or not the product itself will qualify under any promotion or discount. This includes item discounts, receipt discounts, promotions, and price rules.
*Note: The API call for "Modify Sale" will override deactivating the Is Discountable feature.
Still not working?
Review your promotion to ensure you have set up the correct tag, date, and customer group. For more help, visit Creating Promotions.