Description:

The POS Function Add Delivery Note allows you to add a specific delivery note at the point of sale to confirm delivery without payment of a specific order. The delivery note can then be searched from the back office and invoiced. Multiple deliveries can be added to single invoices as well.
Configuration: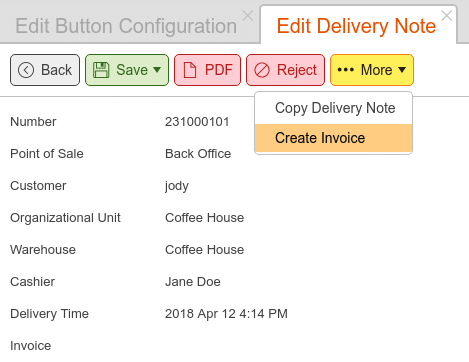 The following article explains how to setup POS buttons:"Create POS Buttons / Button Configuration"
Select type "function" and "Create Delivery Note".
Use in the Back Office:
Navigate to Invoicing > Delivery Notes and select the note you want to edit or invoice. From here you can save the note as a PDF, add a comment (internal use only), copy the note or create an invoice from the note.