The Sector Report will give you a break out of Taxes, Revenue, and Commission Account totals, across all of the Economic Zones that you have available to your account. For more information about setting up Taxes you can refer to our Tax Setup manual page.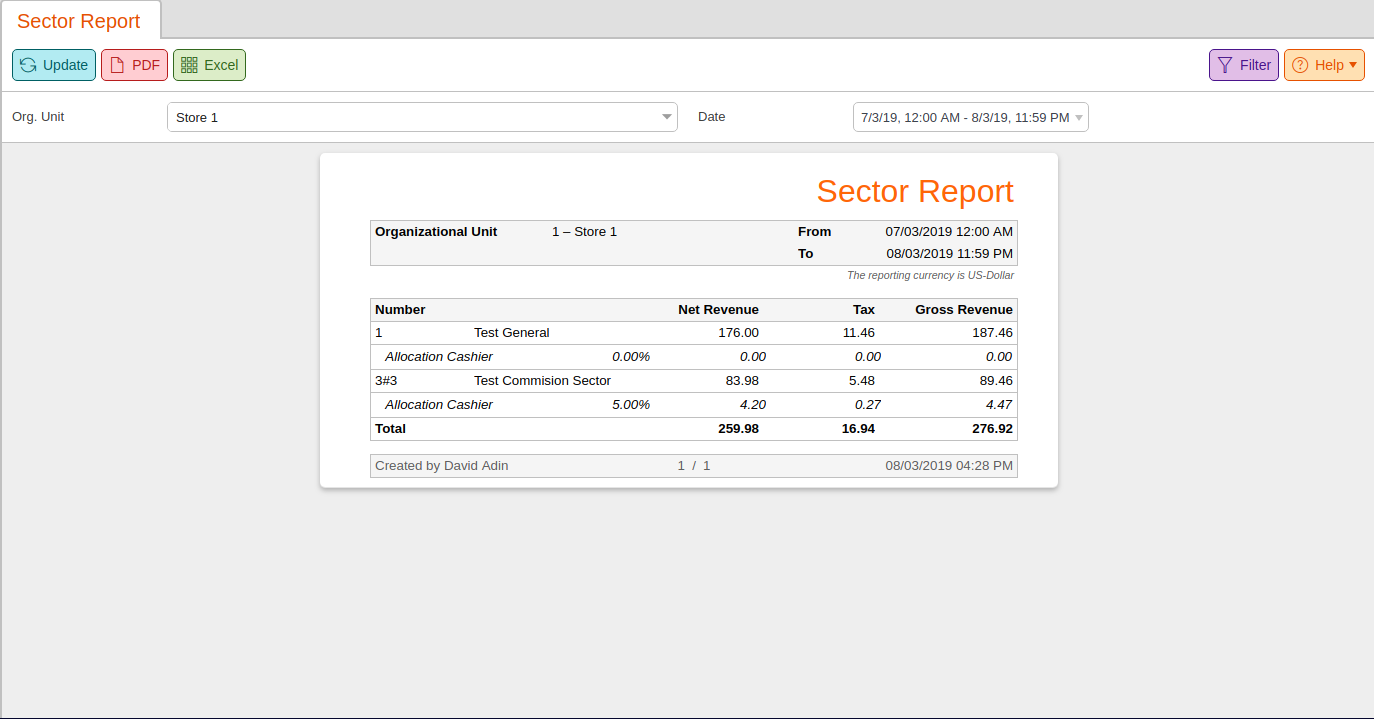 Each line in the Sector Report represents a type of taxation (in this case: Alcohol, General or Tax-free). Thus the sales in the various divisions are given, irrespective of the economic areas (different countries, states, counties, etc.). It is only important that the transactions considered belong to the same organizational unit.
You may Filter this report by Org Unit, and Date range. Once you have made your selections click on Update to refresh the results.
The Sector Report also shows the Revenue Allocation Accounts, which you can learn about here: Revenue Allocation Accounts.
Finally, you may export this report via PDF or Excel simply by selecting one from the top of the screen.