Setting up your PartnerTech POS Terminal
1) Removing Back Cover
Using a Phillips head screwdriver, Lift the protective covers and remove both screws holding the back plate in. Once both screws are removed the back plate should slide away from your terminal.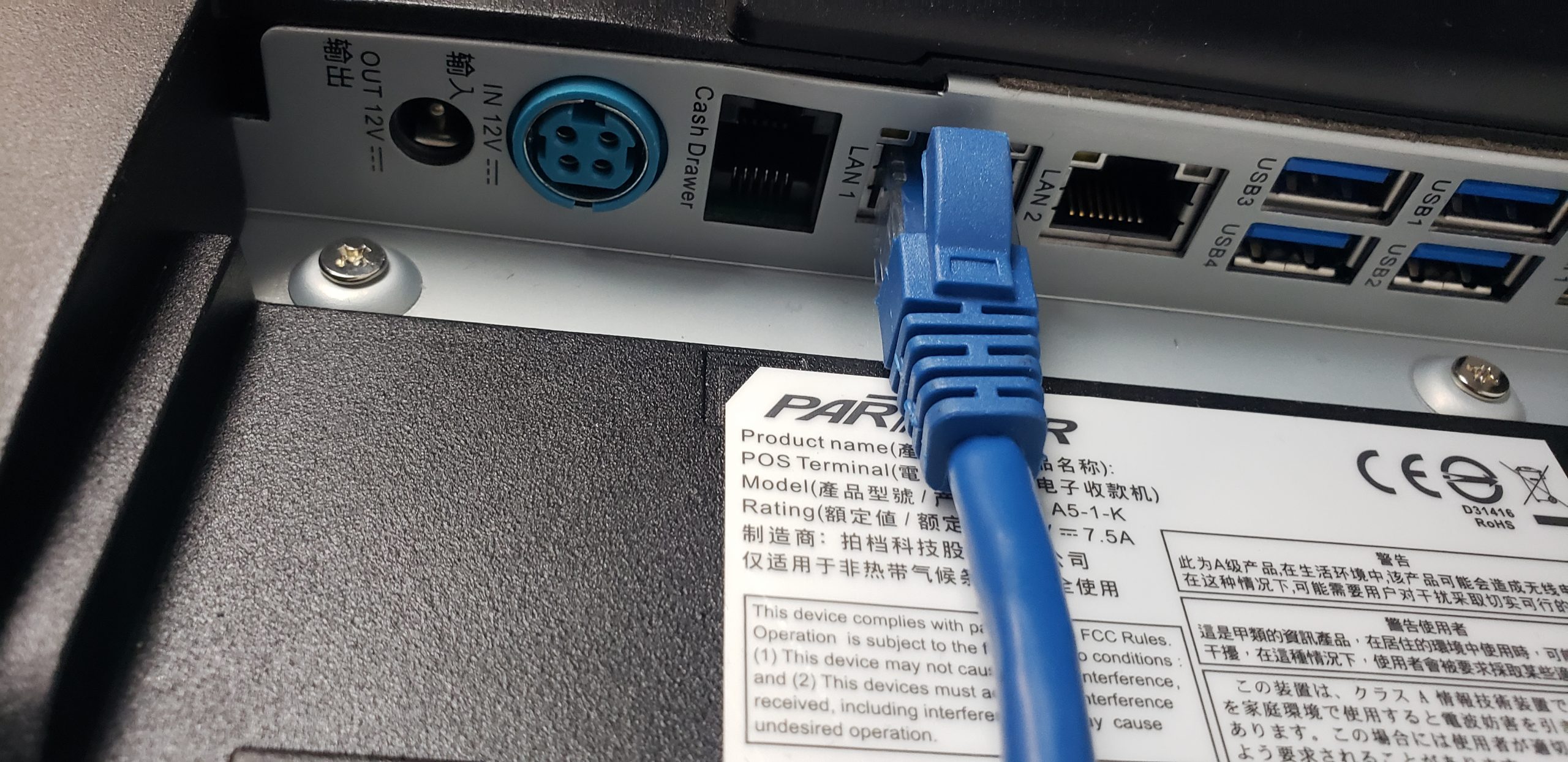 2) Plug in the Ethernet (LAN) Cable
Please make sure to plug the network cable into the "LAN" slot. You can use either of the marked LAN ports "LAN 1" or "LAN 2".
3) Connect your printer to the terminal via USB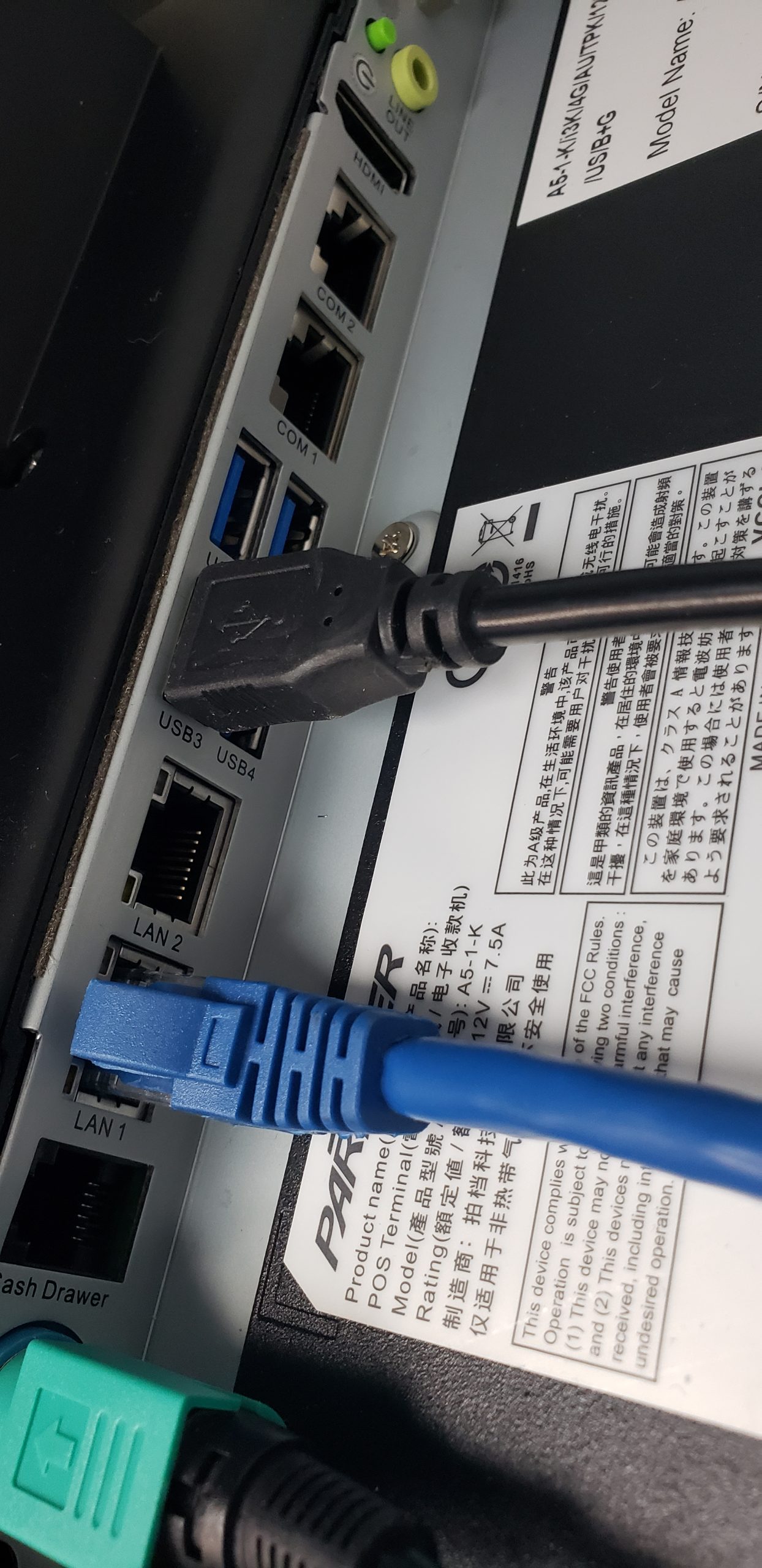 The USB slots are located to the right of the LAN Slots. Please make sure that the printer is also connected to the power outlet as well.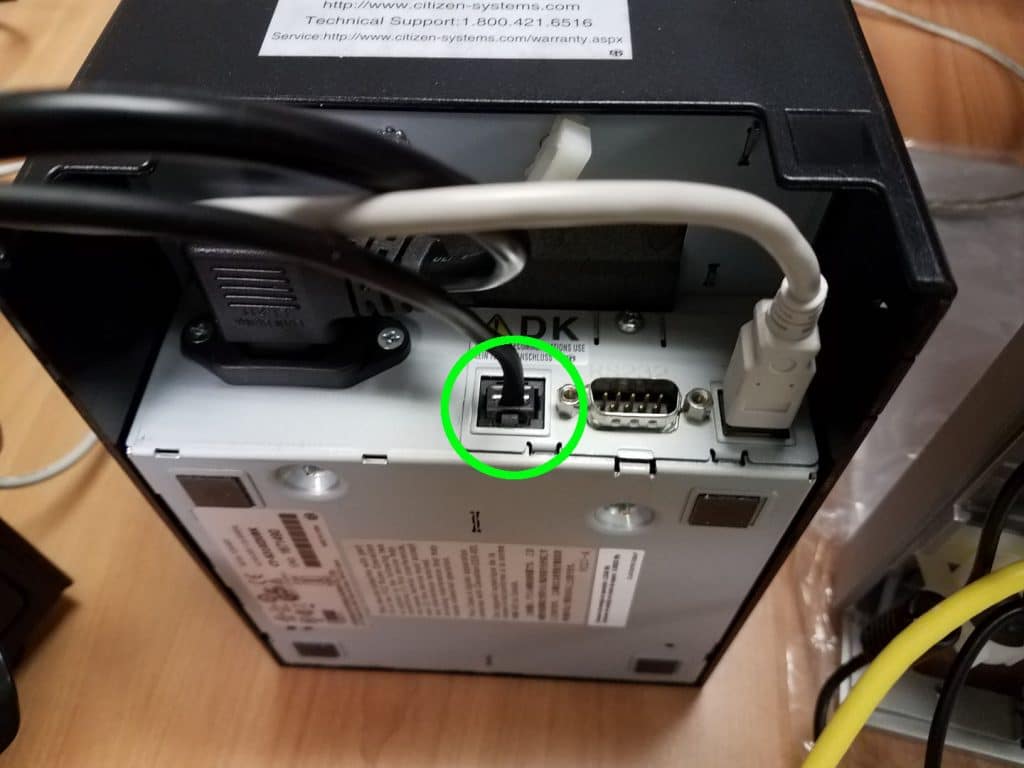 4) Connect the Cash Drawer to the Printer
Locate the phone type jack on the printer and plug the cash drawer into that port.
NOTE: Location of port may vary by make and model. Please consult your manual or call us if you experience any issues.
5) Connect the POS to the Power Outlet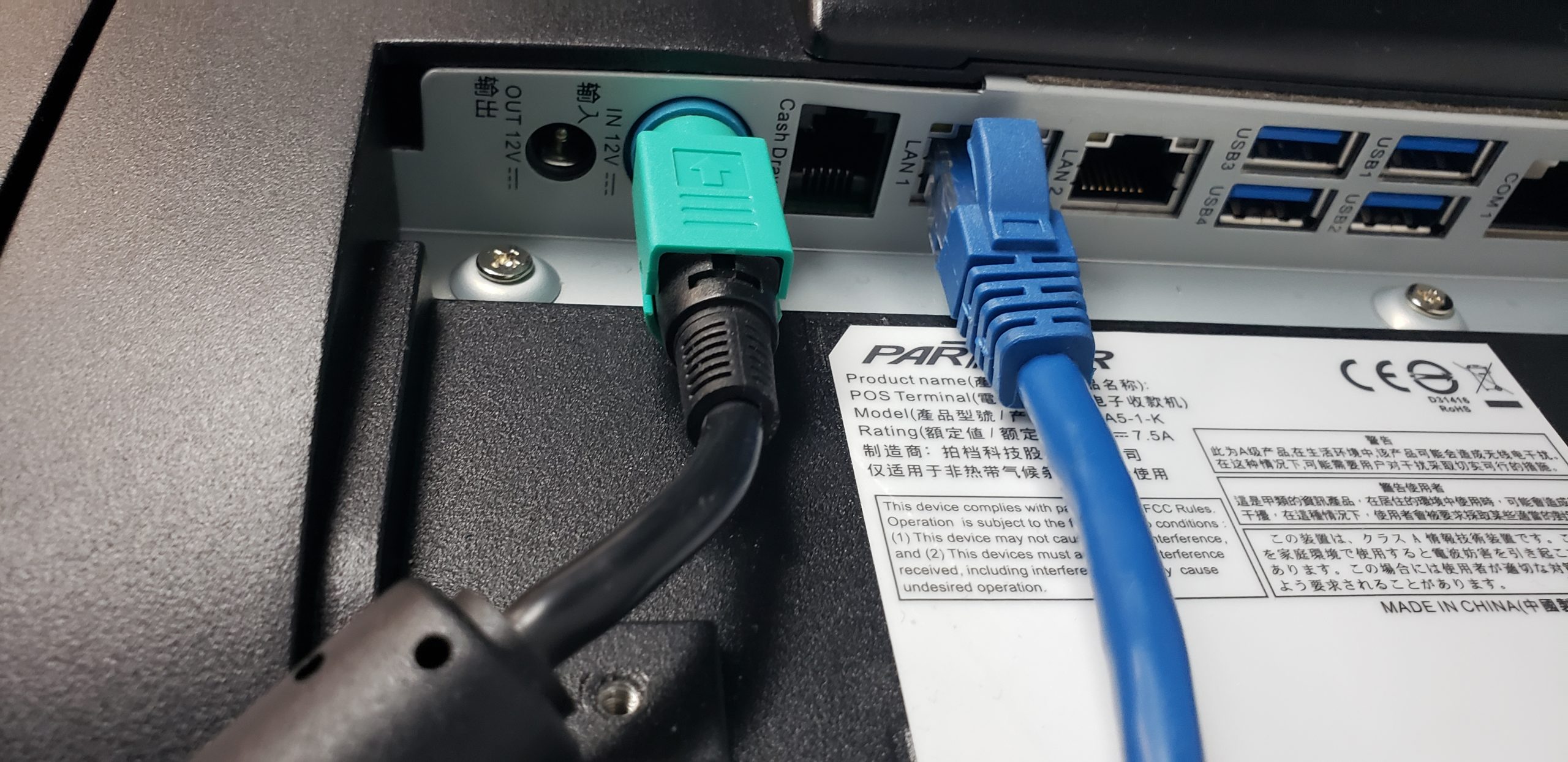 Plug in the Power to the POS. Then, put the covers back on the POS (optional) and plug it into a power outlet. Then press the power button. Once the Korona POS Login Screen appears, you can log on using the code 1 (one).