Customer Groups can be linked to Promotions and Price Rules, allowing you to set up employee discounts, senior and student discounts, and more.
The creation of Customer Groups via the back office is relatively simple. Start by navigating to Settings > Customer Groups.
Use the +New button to add additional customer groups. You can assign a number, name, and price group to the new customer group.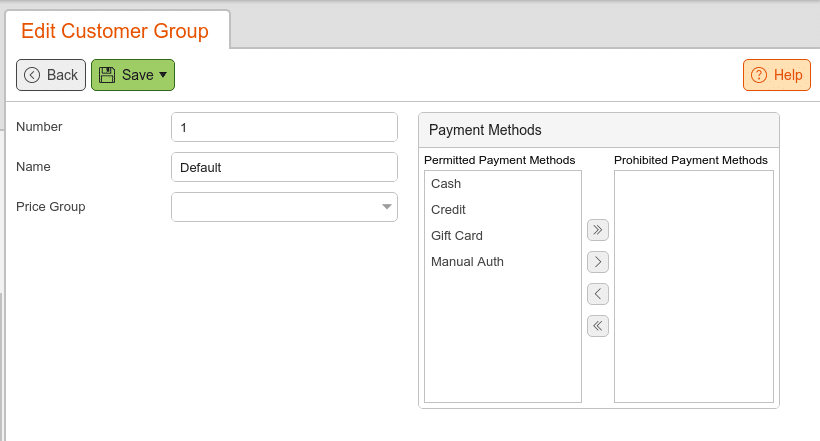 You also have the option to block certain payment methods for the customer group by moving them into the Prohibited Payment Methods side. This means that they may not pay with a blocked payment method after setting this customer group on the receipt during checkout.
You can create a button with type Customer Group to add a specific customer group to a receipt at the press of a button.
If you need any assistance creating or adding buttons you can reference our Creating Buttons manual page.

This will apply the customer group to the open receipt and the group name should appear at the top of the receipt.
If the customer tries to pay with a blocked payment method for the customer group, the cashier will be shown the statement shown in the picture.