This function assigns a seller to a specific item on the receipt without them being the cashier.

To use this function at the POS you must first create the button. To learn more about creating button function please refer to our Create POS Buttons/Buttons function Configuration manual page.
At the POS select an item, enter in the employee number and click Assign Salesperson. A reflection with the employees' number should show below the product name in a <#> format. Each item on the receipt may be assigned to a separate salesperson. Once done, run the transaction as you normally would.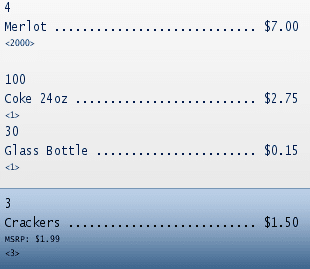 To view an accumulation of sales made per salesperson, navigate to the Evaluations tab and select Seller Revenue Report. To learn more please refer to our Seller Revenue Report manual page.
To view cashier commisions please refer to our Cashier Commision Report manual page.