Welcome to your new POS solution, KORONA POS Cloud!
The following guide is intended to give you a quick start with KORONA and provide a brief overview. After creating your account and logging in for the first time, it is recommended to set up your point of sale.
KORONA Studio Login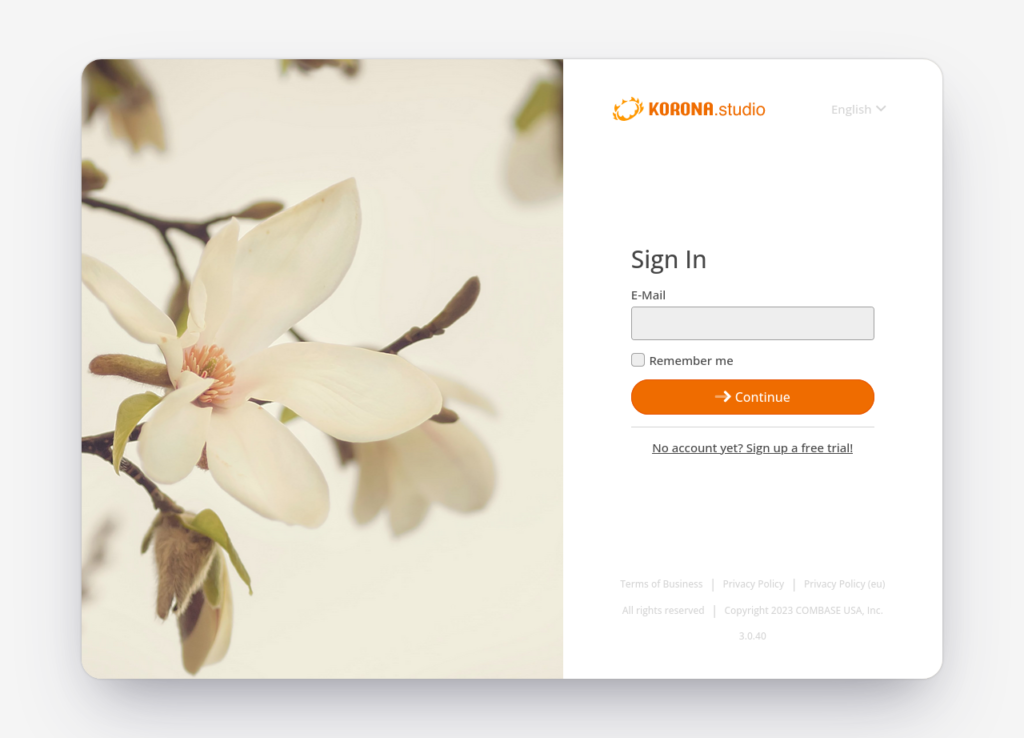 Go to koronacloud.com and enter your data in order to authenticate yourself. Usually, you will only need your email address and your password.
If you restrict access to your computer at all times you can check the option "remember me". This will keep you logged in and will not require you to authenticate yourself again when you come back.
Click "Login".
Download your Point of Sale Application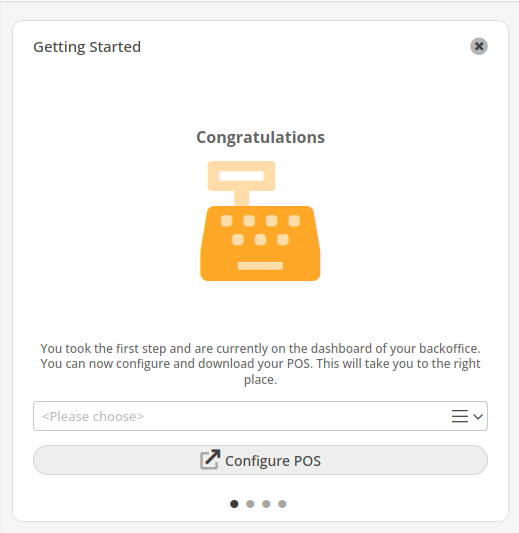 After successfully logging into your KORONA.pos Cloud back office account your will get to your dashboard.
The default dashboard configuration will show a POS quick access in the top left corner. The dashboard widget is called "Getting Started".
First, click the orange button "Configure POS" to get to the point of sale configuration. On the configuration screen use the orange button again which is labeled "Download Terminal Software". Then you only have to select your operating system and confirm the download.
Windows (7,8.x,10)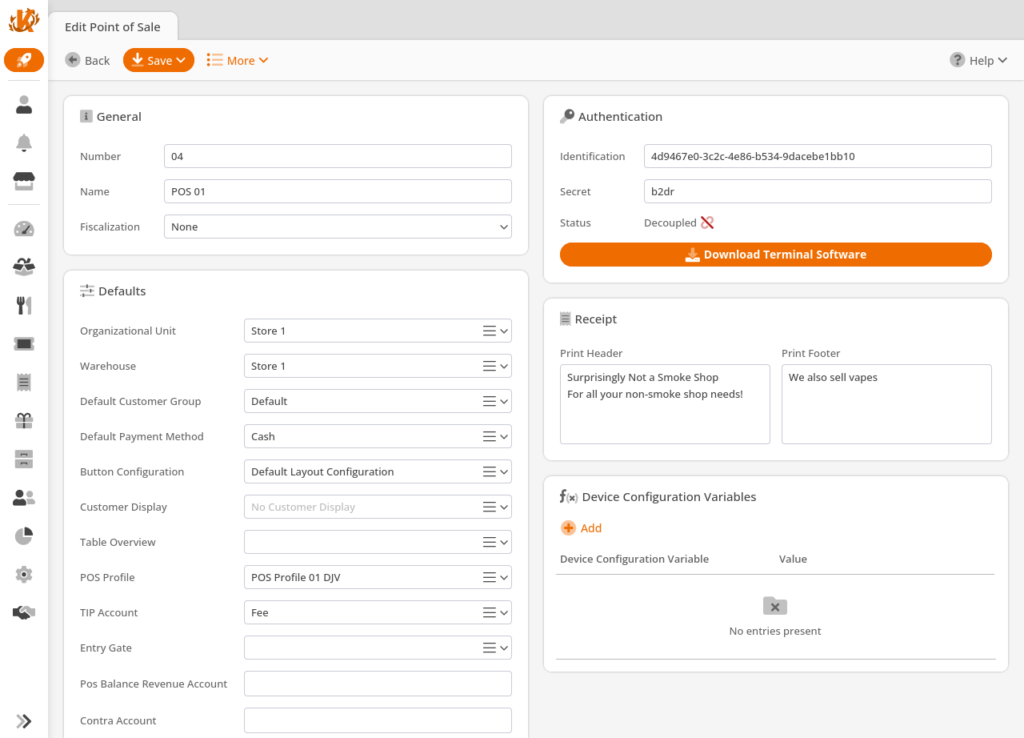 Windows users will get a setup file. Simply execute the setup on the computer you would like to use as your point of sale terminal and follow the setup. After the setup is complete the POS application will start automatically.
Mac OSX / Linux
All non-Windows users will get a zip archive as a download. Simply extract all files from the archive and make sure you have a version Java 8 or higher installed on your computer. Then navigate to the bin folder and execute korona-client.jar.
*Note: Upon initiating the client.exe download, some users could get a pop-up warning asking if you're sure you want to download. Simply go to the drop-down and select "Keep" to continue the download.

Couple your POS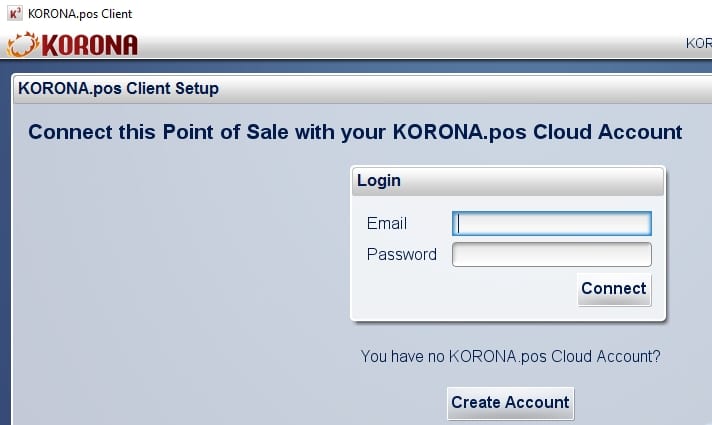 If you start your POS for the first time you will likely get to a login screen which is used to couple your POS to a KORONA.pos Cloud account. The setup might be able to figure out the appropriate account automatically. Don't be alarmed if the POS skips this step.
After the login, you will be able to select the individual POS you are setting up. If you only have one available POS the system will pick that one automatically for you. Again, don't worry of the system skips this step.
After these first steps, the POS will remember its configuration and restart. The first start after coupling the POS will usually take several minutes. Future POS starts will be significantly faster.
Once the POS client opens you can start using your new POS.
POS Login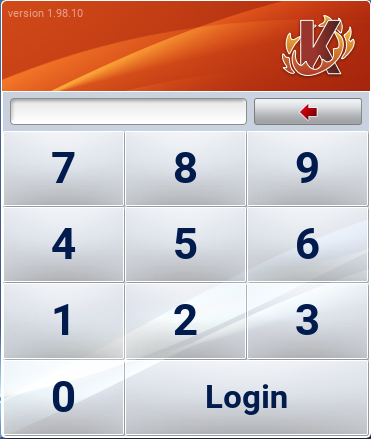 If you do not know your login code try "1". This is the default login code for new accounts. The default code for any new cashiers will be the number in the "number" column, this can be changed later. For more into, see our Create Cashier page.
In the back office (koronacloud.com) you can change and add cashier logins under Employees > Cashiers.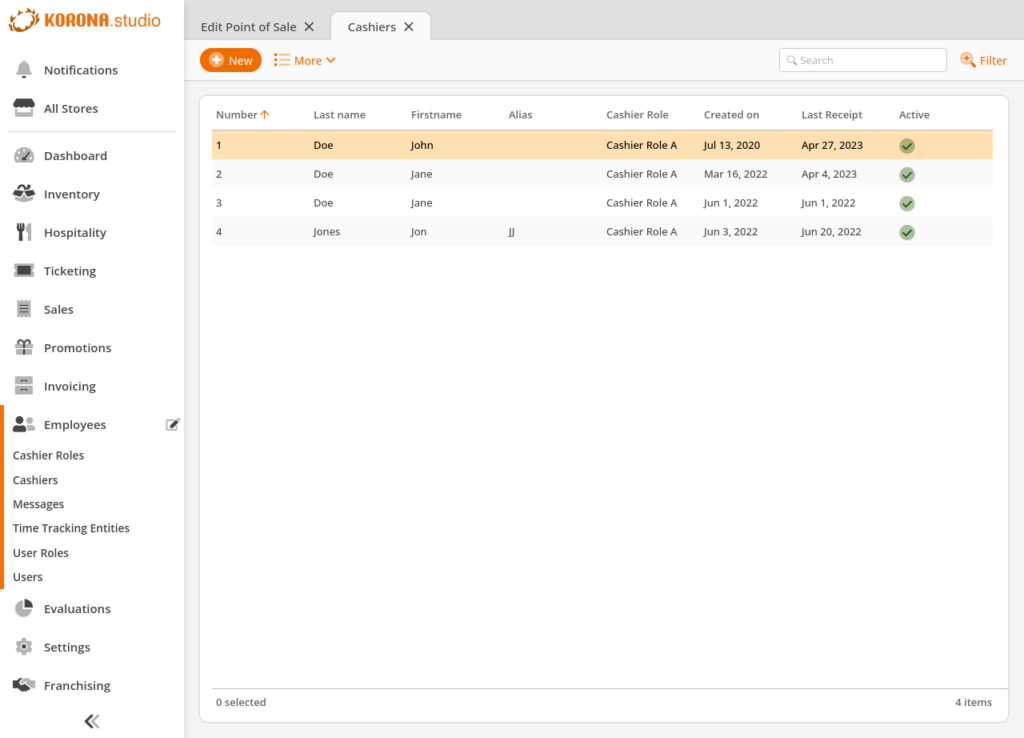 Add Additional POS Terminals or Add-On Packages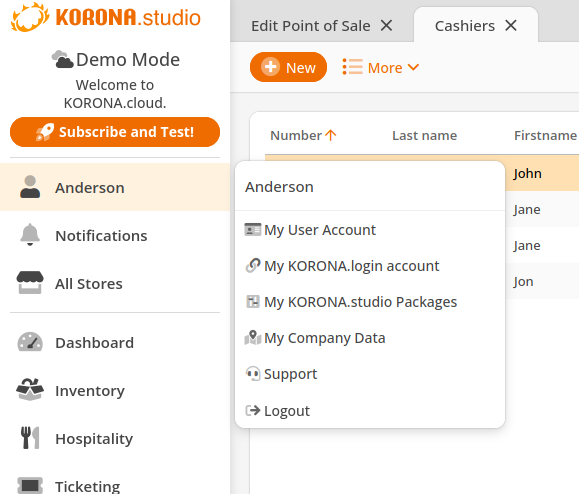 In your back office move your mouse pointer to the welcome menu in the top right corner. Then select "My KORONA.pos Cloud Packages".
The next screen will give you the option to more point of sale terminals and additional packages. If you have questions regarding the add-on packages please feel free to contact our sales team at +1 (833) 200-0213.