Creating Commodity Groups
Now that your account has been created and activated, your next step is to set up Commodity Groups to sort your products into. This guide will provide a quick tutorial on creating your first commodity groups within KORONA.
What are Commodity Groups and How important are they?
Commodity groups are an important part of categorizing your products. Commodity groups can also be nested within one another. This allows you to create sub-commodity groups within a parent group.
You can create as many subgroups as you wish. However, remember that creating too many subgroups can complicate things.
Many retailers with large product databases set up their commodity group structure using Department > Category > Sub.


Creating Your First Commodity Group
Begin by going to the Commodity Groups page by navigating to Inventory > Commodity Groups. Click on the +New button to create a commodity group. The only fields that are required are the commodity group name and number.
*Note: The group number is automatically generated. However, you can change it manually if you wish to do so.
For a more detailed overview of setting up Commodity Groups, refer to our Commodity Group Set Up manual page.
Once you have created your commodity groups, you can assign products to them when creating or editing products. Creating products is covered in the next step of this guide.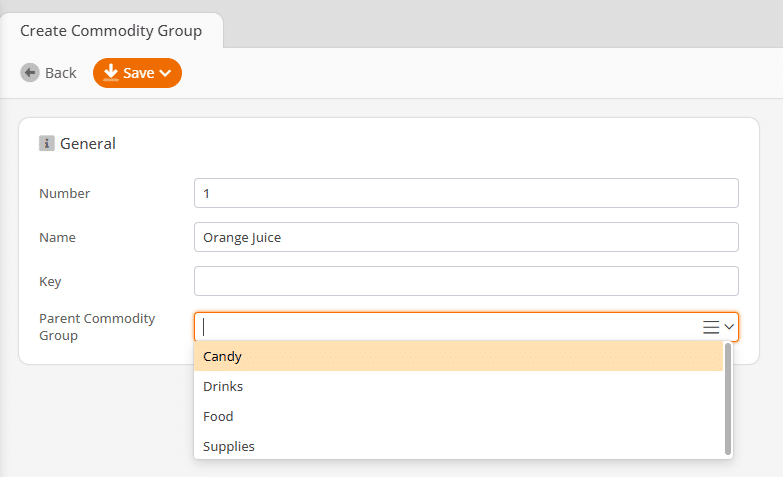 ---
Navigation