Store Prices Permission
The ability to set and edit store prices has a new permission within user roles
Store Prices
Store prices can be cleared from the mass editor.
Organization Trend Report
The organization trend report now has a filter allowing you to compare two separate years on the same report.
Assortment Cleanup
Assortment cleanup can now be done per organizational unit.
Inventory Count Sheets
Your retail price for each product is now shown on inventory count sheets.
Item Purchase Price
You can now control whether or not stock receipts automatically update your purchase prices.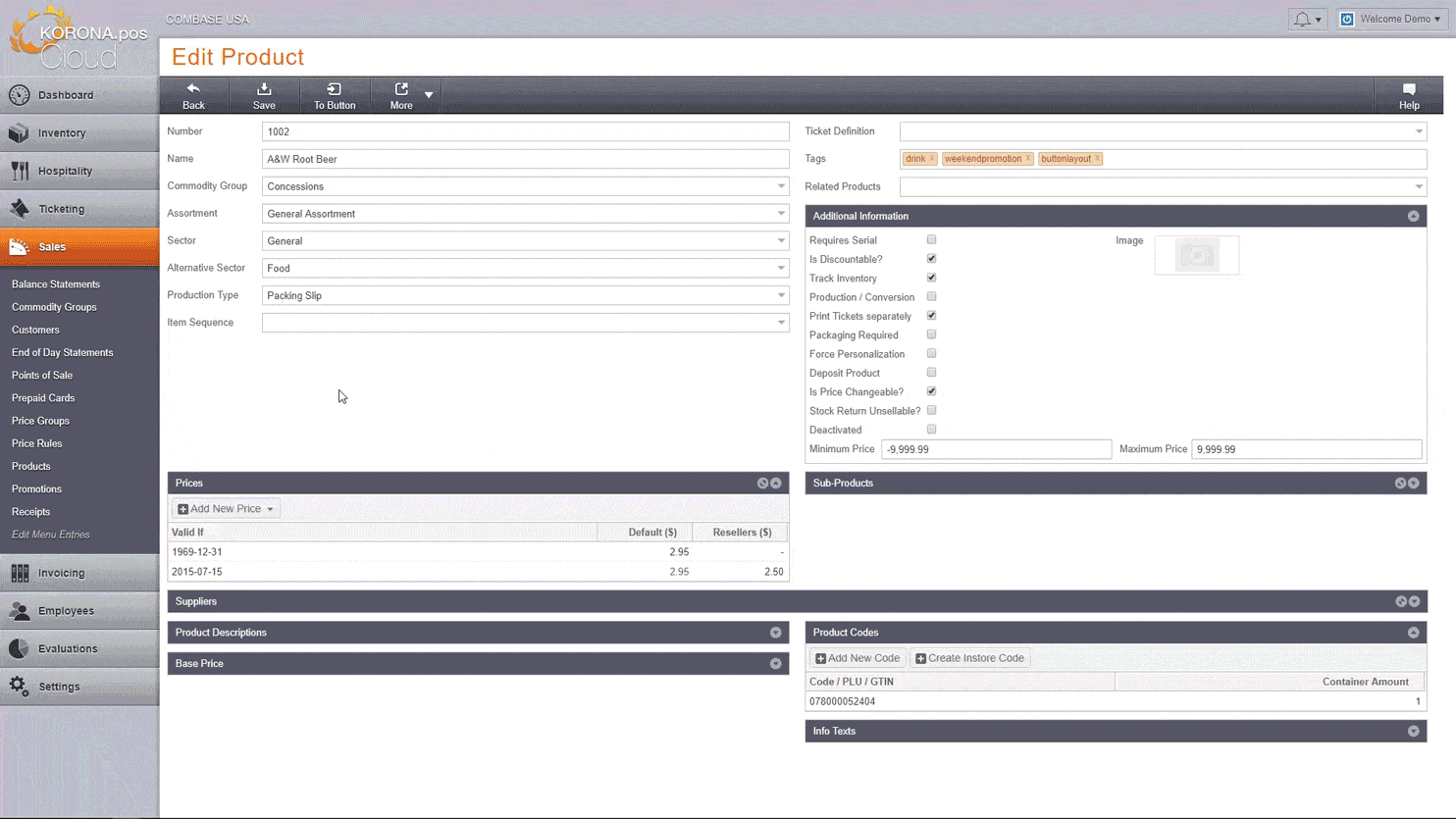 New Highlight Colors
Items that were previously selected and items that were previously deleted are now highlighted in different colors.
Inventory Count Sheets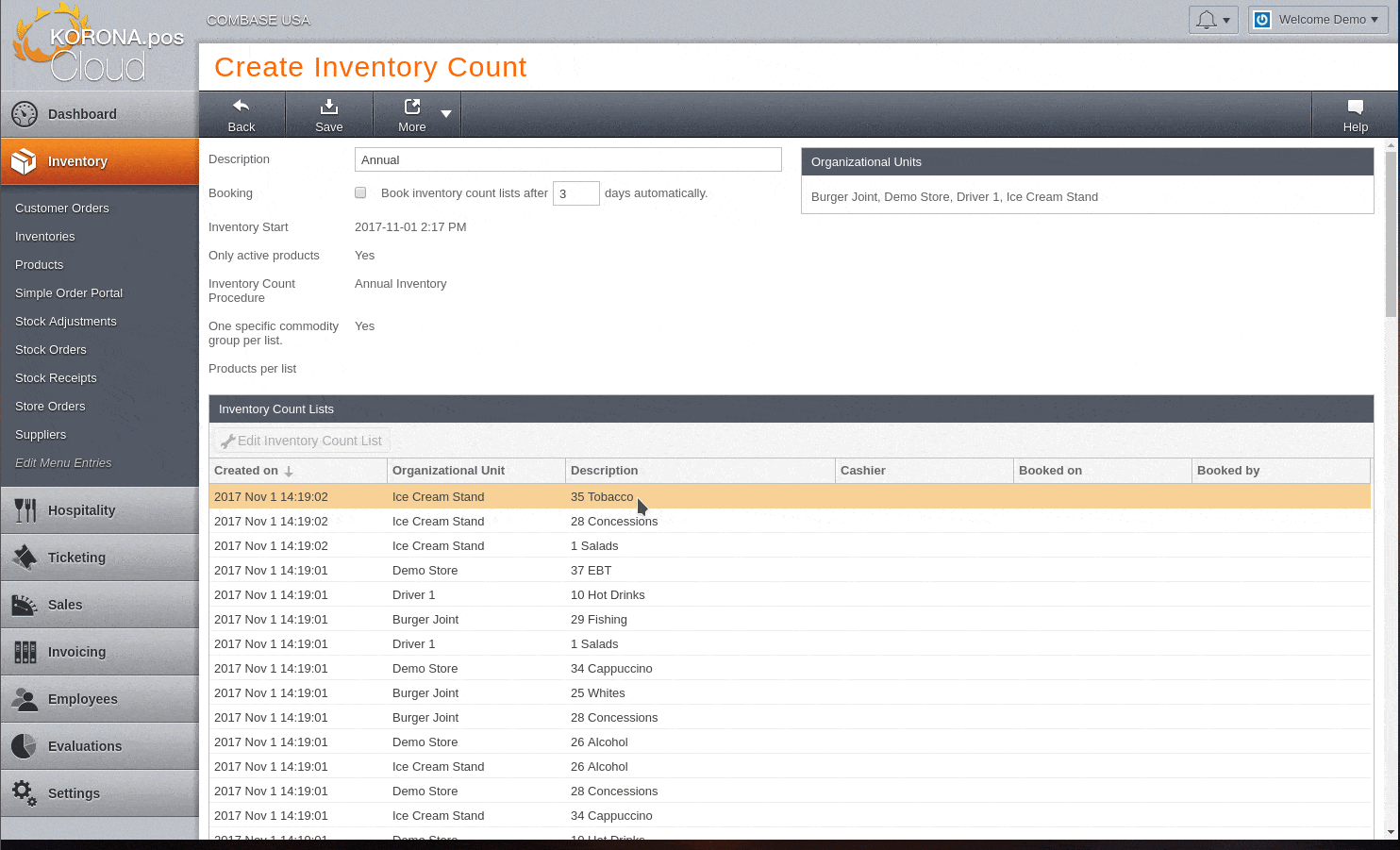 If you choose to create count sheets by commodity group, that group is now shown in the selection list, allowing you to see them easier.
Cashier Nicknames
If your cashiers wish to be known as something different on the receipt you can assign them an alias.
Volume Report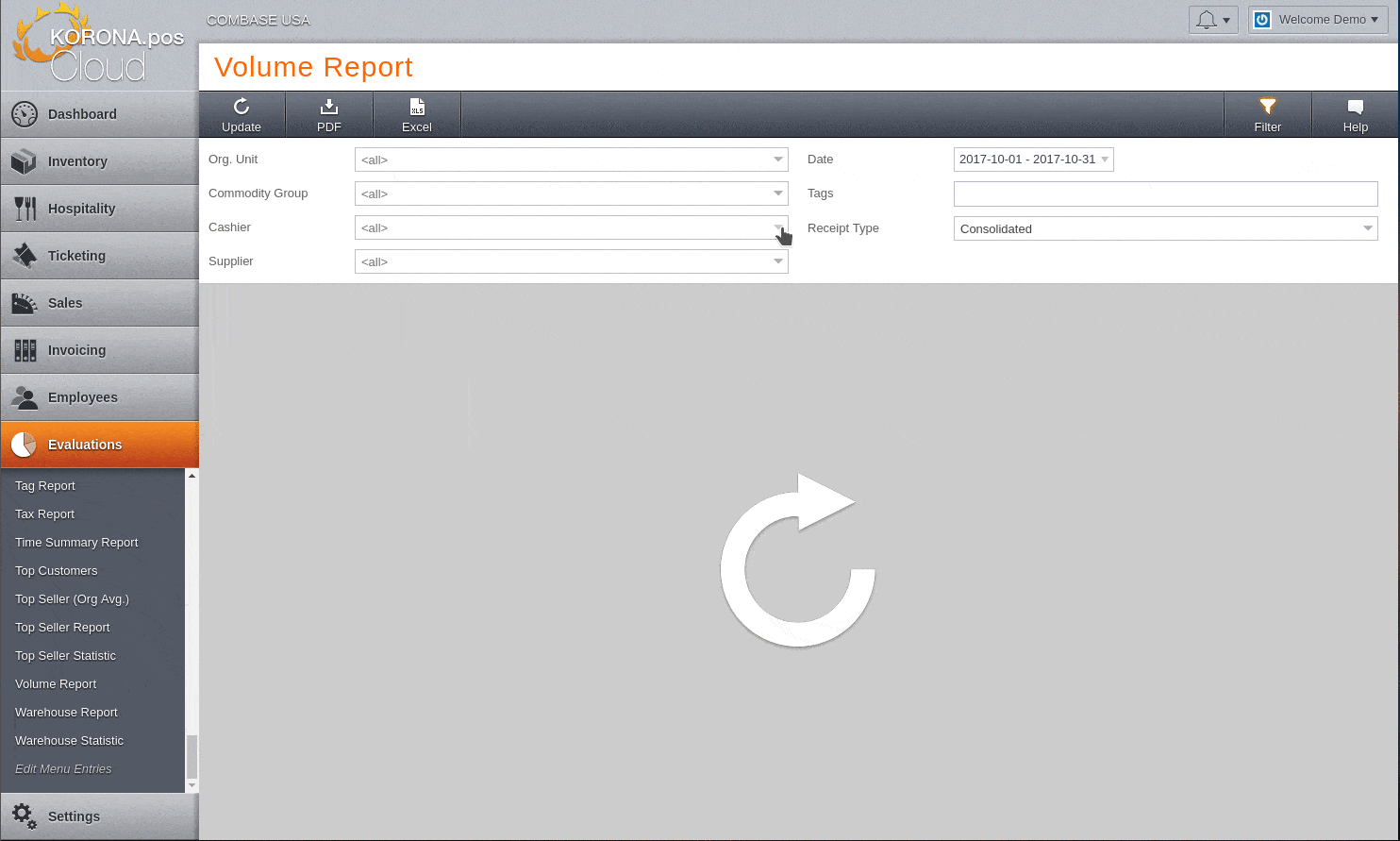 The volume report now has a filter for cashiers.
Store Orders
Internal transfers created from store orders can now have custom amounts rather than the default container amount.
Product Descriptions
Franchisees can now customize the product descriptions on franchise managed products.
Help
When the help button is pressed all items that have a tool tip are now highlighted.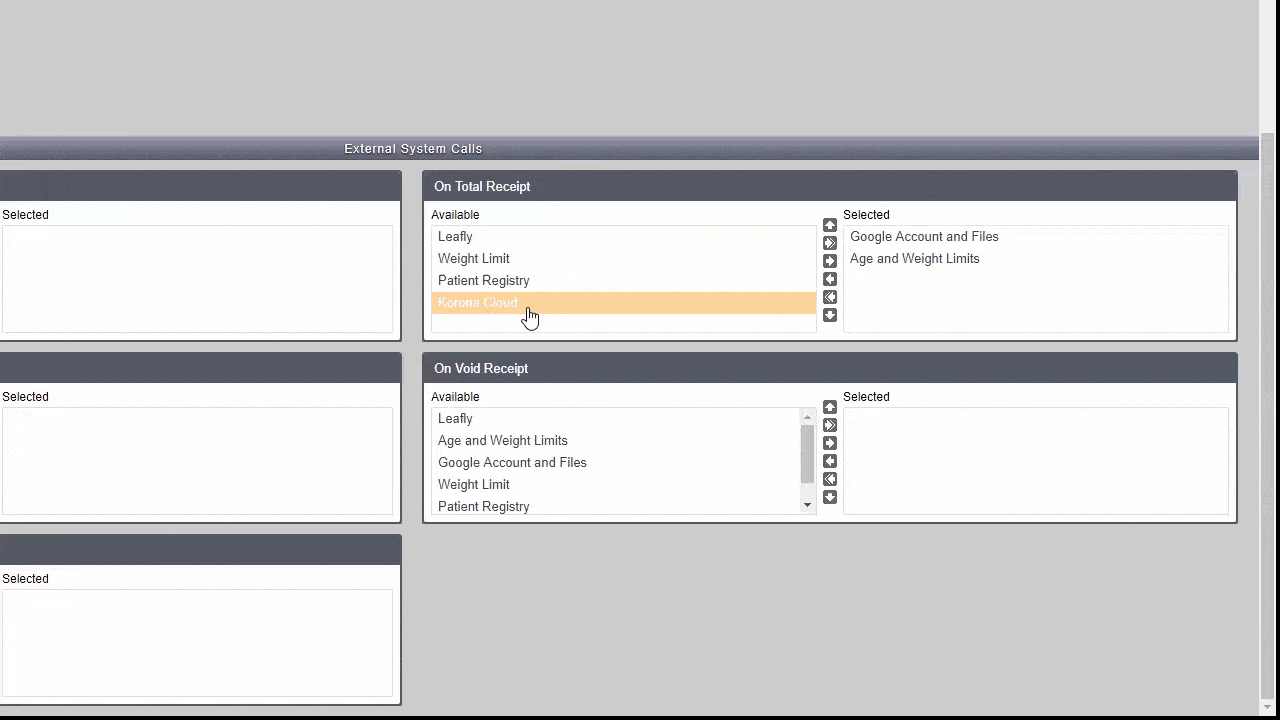 External System Calls
The order of external system calls within POS profiles can now be edited.