The Franchise Revenue Report will be available to all users of the Korona.Franchise package. Without having any Franchisees you will not see a related Franchise Revenue Report. This Report is useful for determining how your various Franchise locations are performing in terms of sales.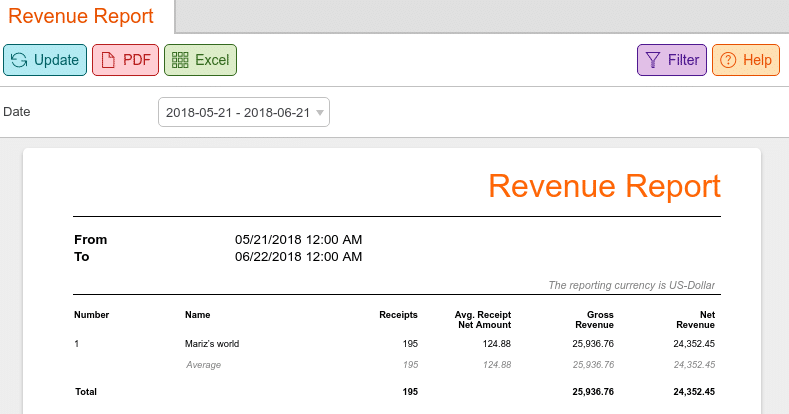 To view a franchise revenue report, navigate to Franchising > Revenue Report. This report may only be filtered by Date/Time. Once you have made your selection click Update at the top of the page. Once the page loads the report should list the Number of the organizational unit, the Org Unit Name, total number of Receipts for the time frame selected, Avg. Receipt Net Amount, Gross Revenue, and Net Revenue.
In gray font there is a calculated average for each category. There should also be a total accumulation of all profits at the bottom of the report in a bold black font.
Finally, this report may be exported via PDF or Excel simply by selecting one of these options from the top of the screen.
To learn about setting up a franchise, please refer to our Adding Franchise (Partner Request) manual page.