How to install an Epson TM Printer using the virtual Port Driver
Download Link for most Epson TMprinters:
https://download.epson-biz.com/modules/pos/index.php?page=single_soft&cid=5010&scat=36&pcat=3
Download Link for TM-S9000MJ/TM-S2000MJ only:
https://download.epson-biz.com/modules/pos/index.php?page=single_soft&cid=3811&scat=36&pcat=3
Download and install the Utility. Once the installation is finished, or after you start the utility, you'll see the following screen: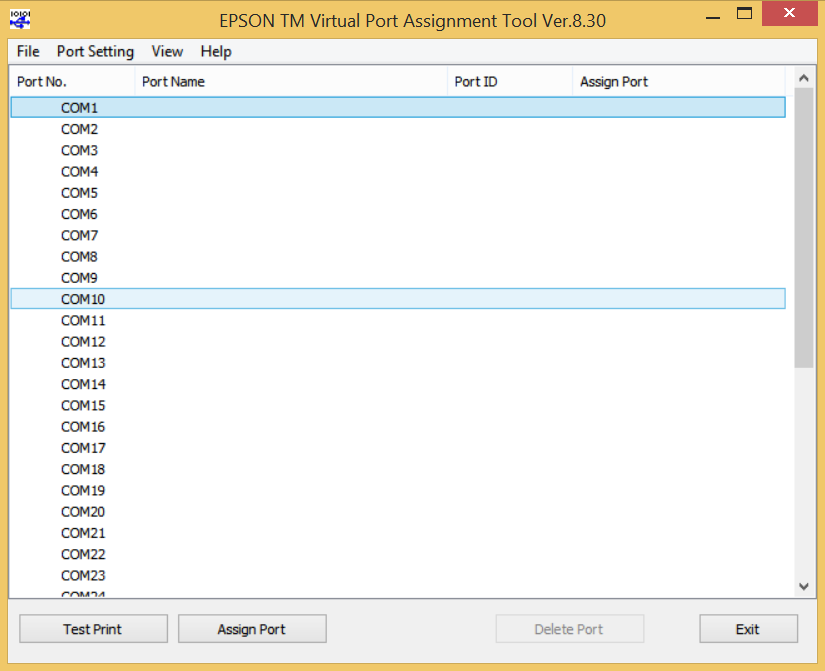 If the System you are using has some actual physical COM-Ports, they'll be marked as used. Select a free COM-Port and press the "Assign Port" Button. Attention: The selected Port later needs to be assigned in the back-end instead of the usual system printer.
You should see the following screen: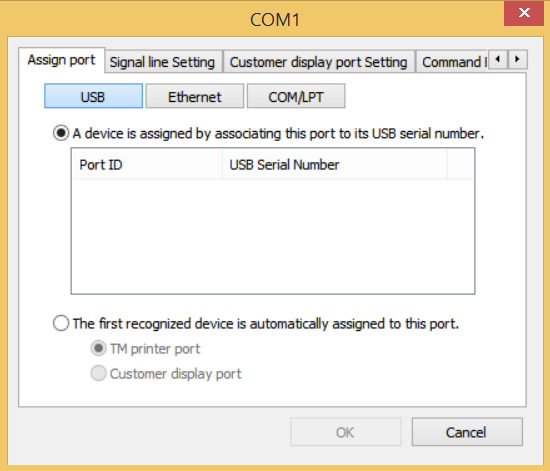 Just select the line "The first recognized device is automatically assigned to this port." with "TM printer port" selected underneath.
Alternatively, if you are using more than one USB-Printer on your machine or your printer is shown above you can select the specific printer.
If you are using an TM-T88V or TM-T20, you may have to go to the last tab "Command Emulation" and check "Enabled ESC/POS CommandEmulation" as shown below.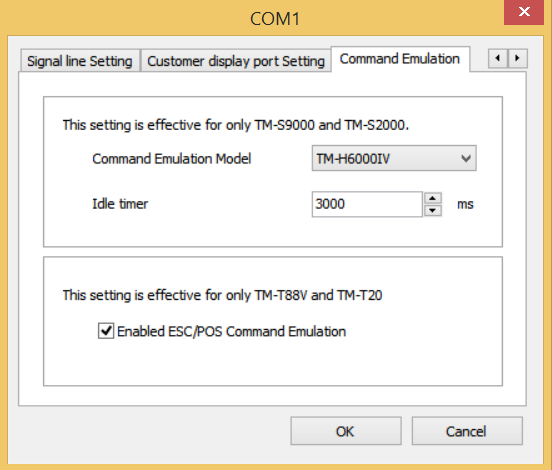 No other tab needs to be adjusted, so just click OK. The utility will set up your COM-Port and you'll land in the starting screen with the assigned port adjusted.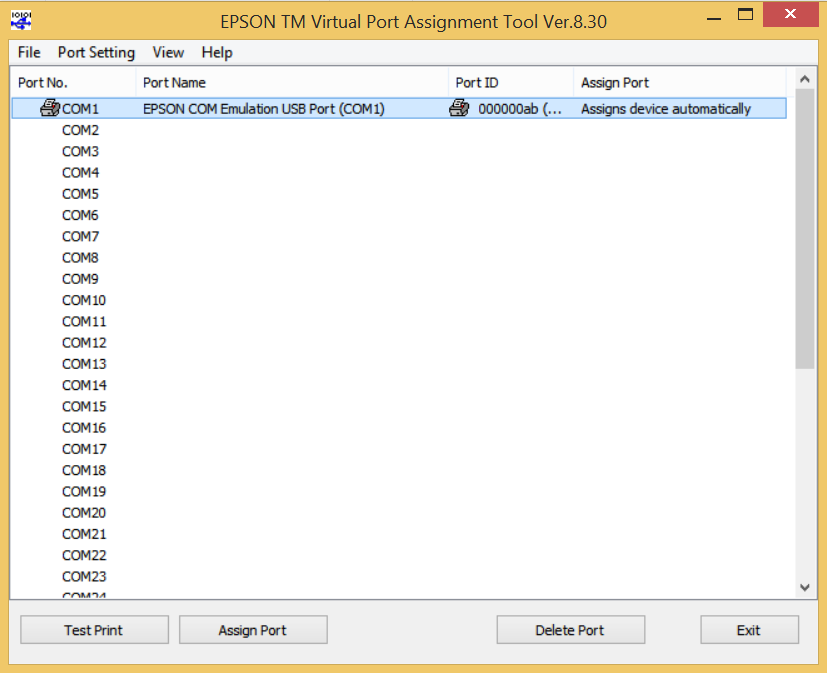 After you connect your printer to the POS, you should use the "TestPrint" feature to make sure everything works well. The program can then be closed.
Keep in mind that if your printer is set up this way you'll have to choose the appropriate Port in the POS Profile.