The Customer ABC report Categorizes customers based on revenue accumulated within your organizational unit and assigns them a rating according to their purchase trends.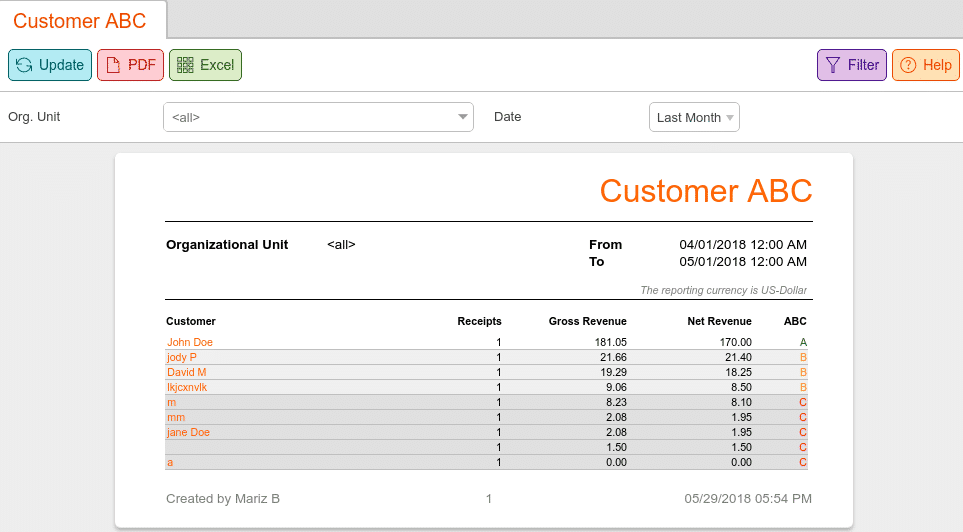 To locate your report first navigate to Evaluations. If you do not see your report there you may want to Edit Menu Entries.
This Report may be filtered by Org. Unit and Date/ Time range or you may leave the settings set to default <All>. Once you have made all your filter selections click on Update to refresh the results.
On this report, the customers are listed with an A, B, C category based on net revenue accumulated from their purchases. Ideally you can use this info to try and market to customers who do not shop as frequently as they used too, or to reward those who do.
Within the report, you may click on the Customers Name for these additional menu options, Edit Customer, Customer Product Report, Customer Sales, Discount Report, and Receipts.
Finally, you may export your report via PDF or Excel simply by selecting one from the top of the page.