Configuring your PAX Credit Card Terminal: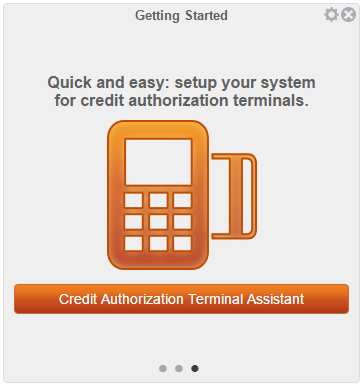 The easiest way to set up your credit card terminal is to use the Credit Authorization Terminal Assistant, an easy-to-use wizard located in the Getting Started box on your Dashboard in the KORONA Cloud.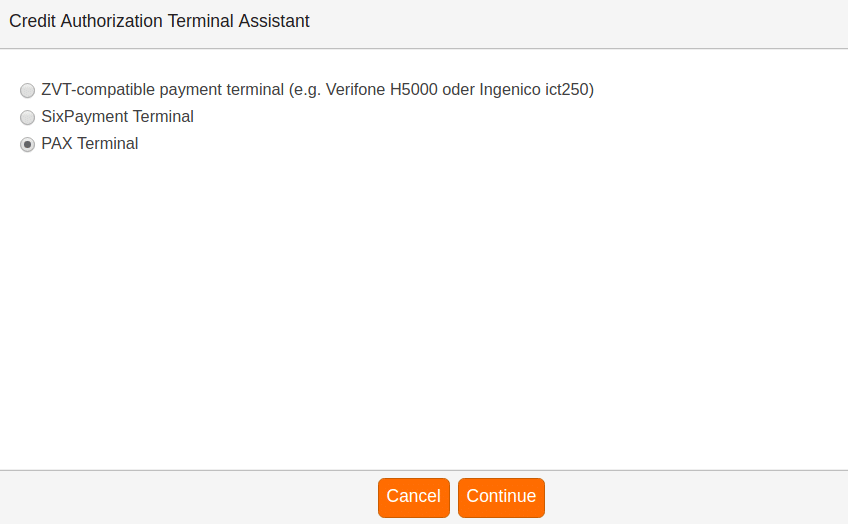 Step one is to choose your terminal type, in our case, choose PAX Terminal, and then click Continue.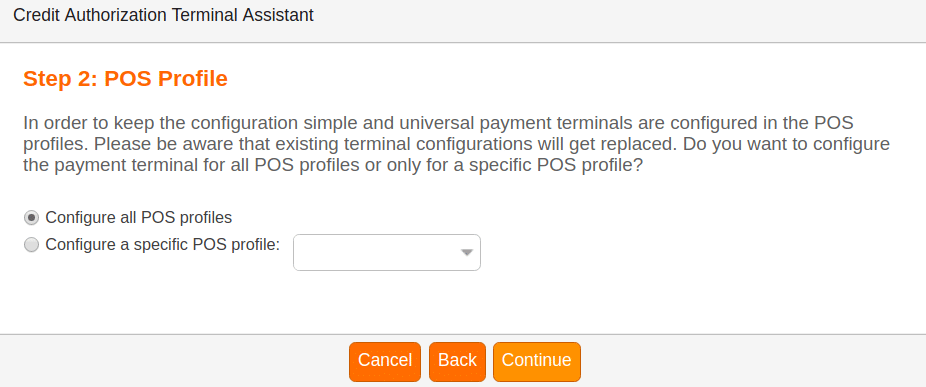 Step two is to choose the POS Profile you'd like to apply the credit terminal to. The credit terminal will stay linked to a specific POS Profile and not a POS itself.
You can choose to use all POS Profiles or a specific one.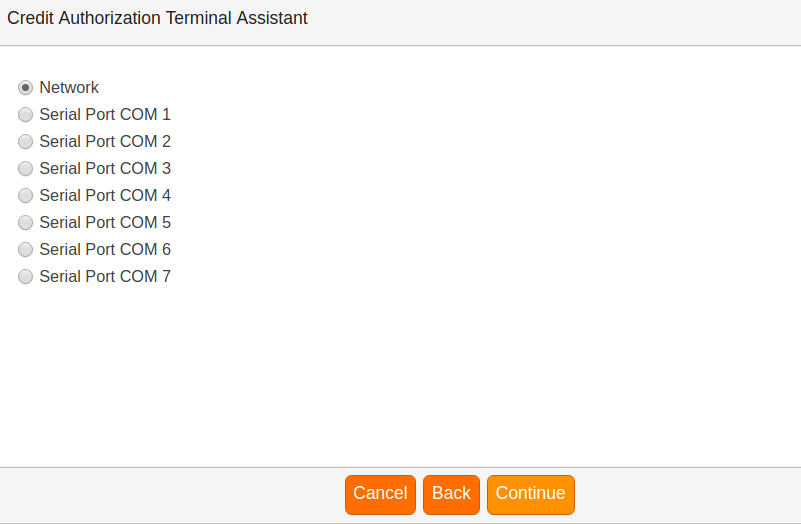 Step three, choose your connection type. For our case, we will choose Network.
Next, you will need to enter the credit terminal IP address into the Port field and click Continue.
To find the IP address of your credit terminal, first, make sure it is connected to the same network as your POS terminals. Next, power the device on and hit Menu. The credit terminal will then ask for a password. The password varies by device and can be obtained from the company from which you obtained the device. After entering the password, touch the down arrow until you see Communication and touch it. It will ask for the password again, enter it and touch the down arrow again until you see LAN Parameters and touch it. Next, touch IP Address. The credit terminal will display its IP address. This will be a 12 digit number with each set of three numbers separated by a period. Eliminate all leading ZEROs from this number (leaving a single ZERO if necessary) and enter it into the Port Parameter area as described above. EXAMPLE: If your credit terminal displays 010.001.000.247, enter 10.1.0.247 into the Port section.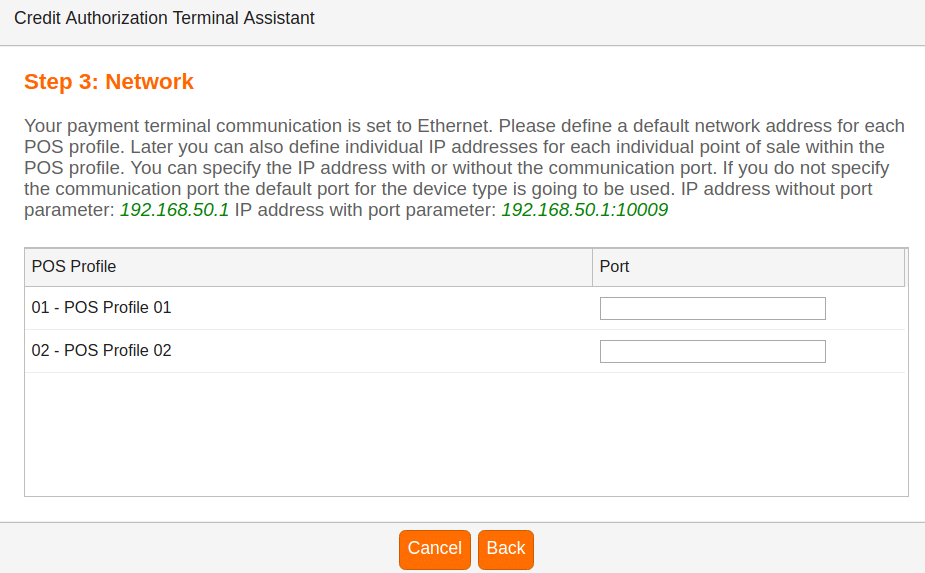 Step four will only prompt for certain payment terminal types as they may need additional settings.

Enter in a terminal Password and define if you will be using a POS printer, and choose the maximum of printer width. and click Continue.
Finally, click Save and then Close.