Average Receipt Net Revenue
The Average Receipt Net Revenue Report shows the average revenue per receipt for each hour in a given time frame. The statistic can also be filtered by organizational unit.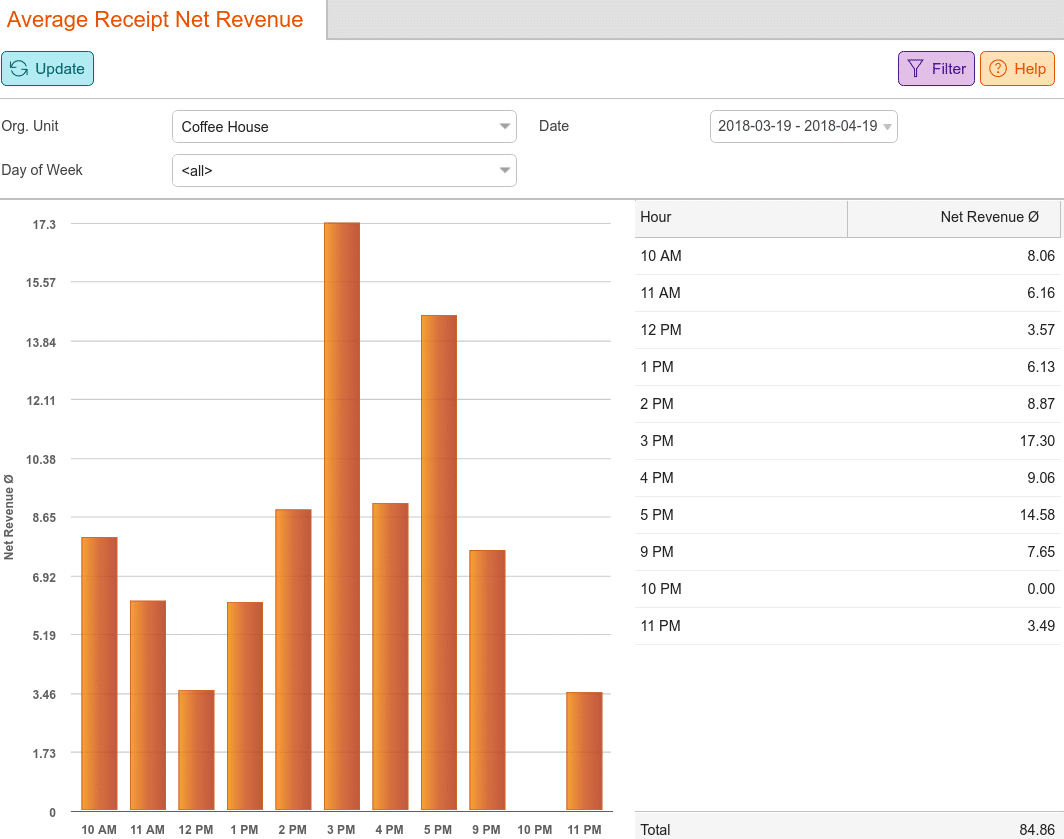 The Average Receipt Net Revenue Report can be found in the Evaluations tab. If it does not appear there, click here to learn how to customize the section.
You may Filter this report by Org. Unit, Day of Week, and Date or you may leave the default set to <All>.
Once you have made the proper selections, click Update to refresh the results. The bar graph will mark Net Revenue for each Hour within the given time frame. on the right-hand side, the same information is represented by a list with a Total accumulation listed at the bottom.
Note* you may not export any bar graph reports.