The Additional Receipt information can be used to pull up any receipts that were flagged as required to produce Additional Information. This can be things like capturing zip codes, or performing a brief survey, to a custom entered text.This will only have results if you've set up the corresponding rules for these receipts. Please review our Additional Receipt Information Set-Up manual page.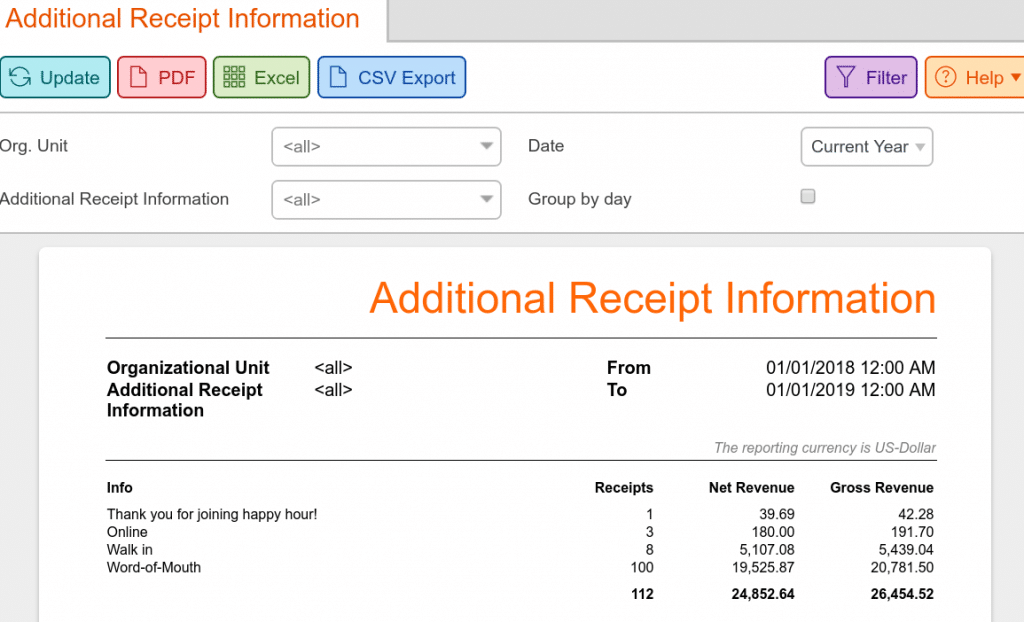 To view a report of all additional receipt information that has been triggered navigate to your Evaluations tab. If you do not find it there, you will need to Edit Menu Entries for that section.
The available report Filters are Org. Unit, Additional Receipt Information, and/or Date. You may also group by day simply by ticking the corresponding checkbox. Once you have made all the desired selections, click on Update at the top of the page.
Once the report loads, it should list all Additional Receipt Info Texts, Receipt, Net Revenue, and Gross Revenue.
Finally, You may choose to export to a CSV, Excel, or PDF file by selecting one from the top of the page.