"Cloud Update"
The update will be performed Mon, 3/25/2019 01:00 AM PDT"
While the cloud update is being performed the back office might not be accessible for up to 2 hours. This update will take place during the early morning hours after midnight Sunday on Monday.
Bonus Points – Redemption
Redemption of the bonus points your customers have earned is now possible. Within the Sales > Promotions section you can create a new promotion with the type set as Bonus Points for Customer. You can set the trigger as you would for other promotions and the customer now gets points for their purchases. They can earn points based on the number of items bought or the total dollar value of items bought. The redemption of these points can be for a certain dollar amount off of a future receipt or for a free item.
The points are accumulated via a Loyalty Card and the function "Set Loyalty Card" must be added to your POS button configuration. The redemption is done via the Bonus Points online function which also must be added to the button configuration.
This feature is available on POS version 1.91+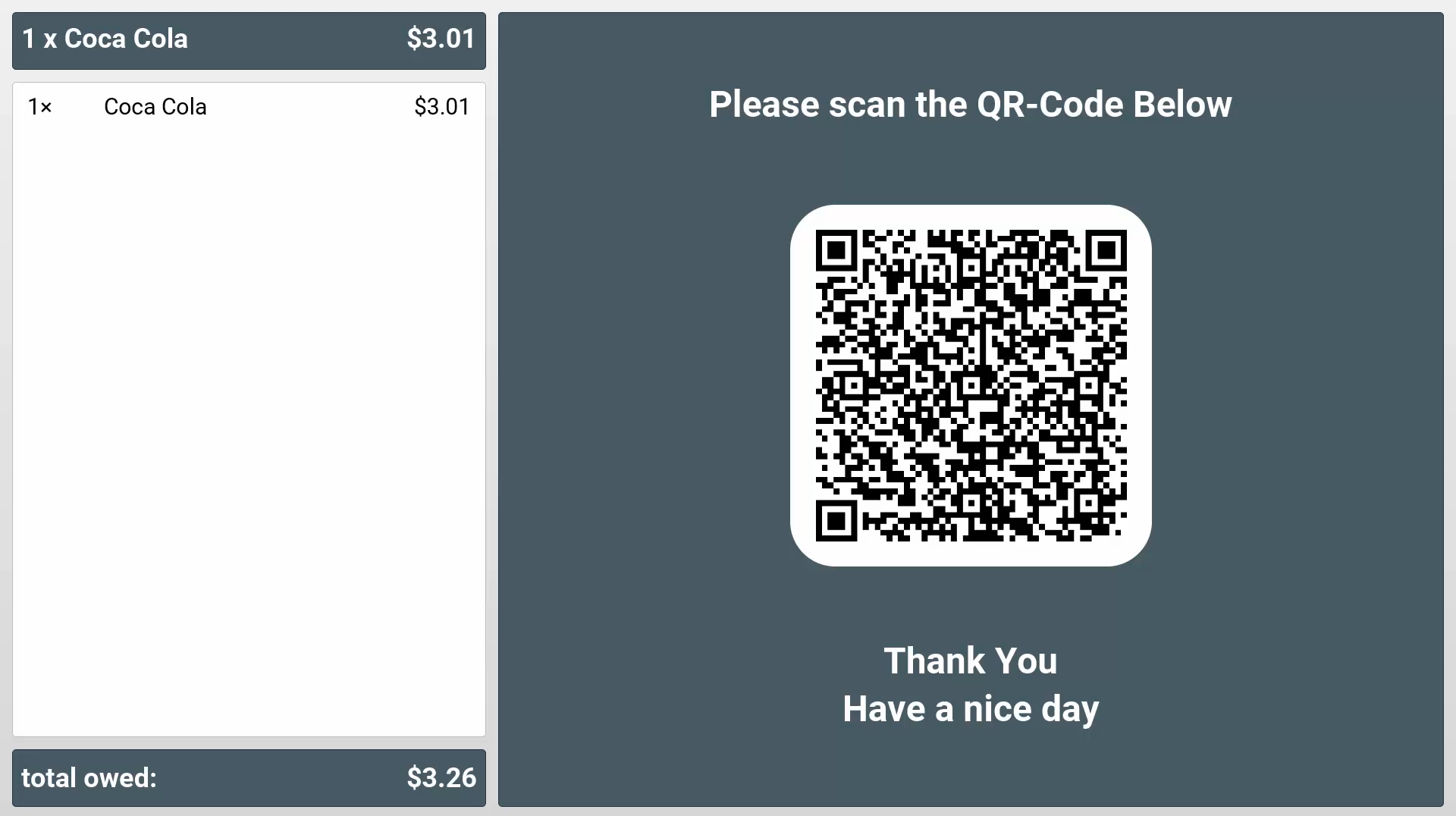 Digital Receipts – Emailed to Customers
During the course of a transaction a QR code will appear on the customer display. The customer can scan this code, enter in their email address and get a copy of their receipt emailed to them.
Discount Reasons – New Report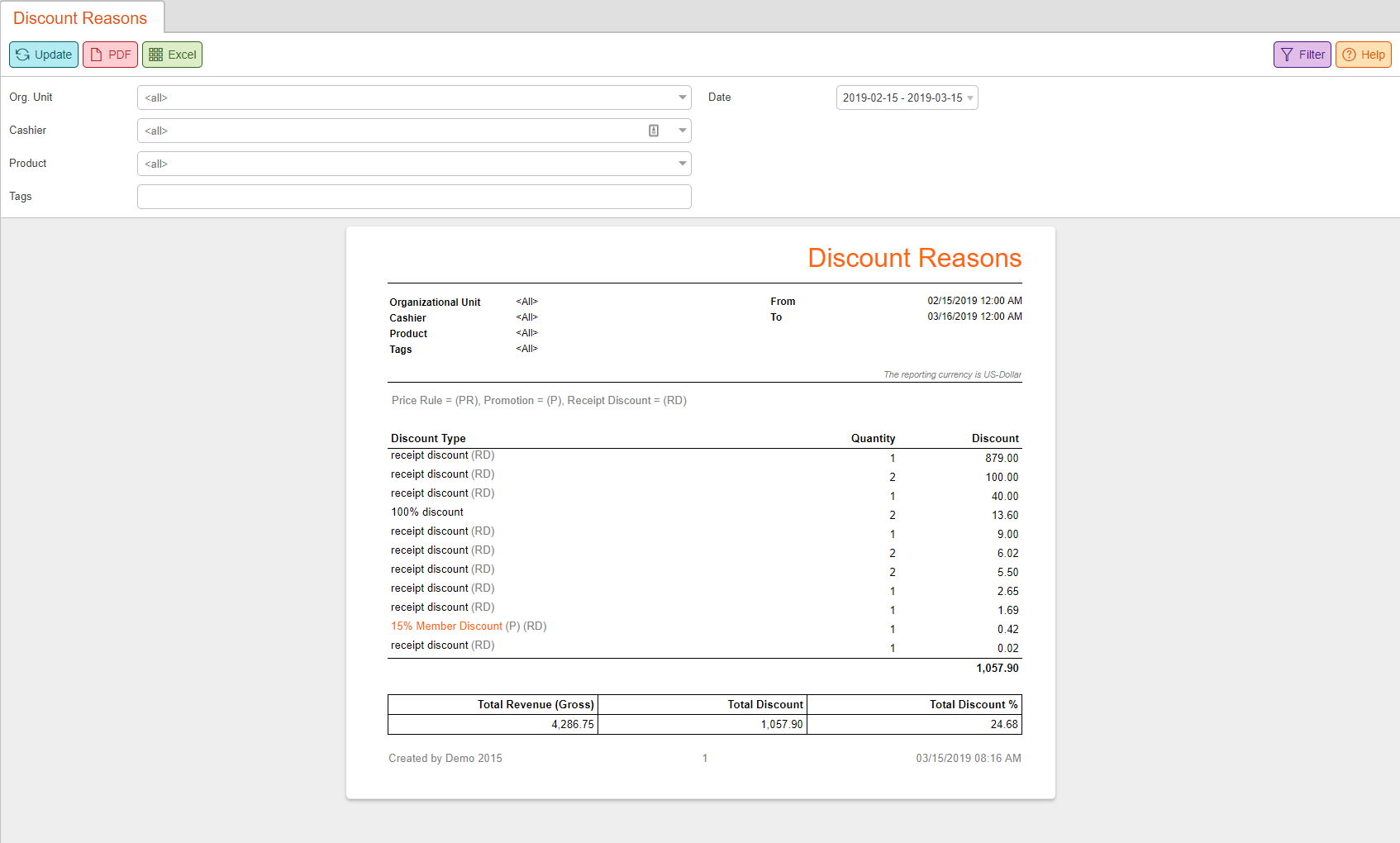 We ahve developed a new report that shows a list of discounts for a given time period.
The report will show you any manual discounts added at the POS, any promotions, price rules and receipt discounts. This report will help you track not only how many discounts are being given, but it will also show you what promotions are performing and which ones are not.
This feature is available on POS version 1.90+
Customer Orders – Templates & Cycles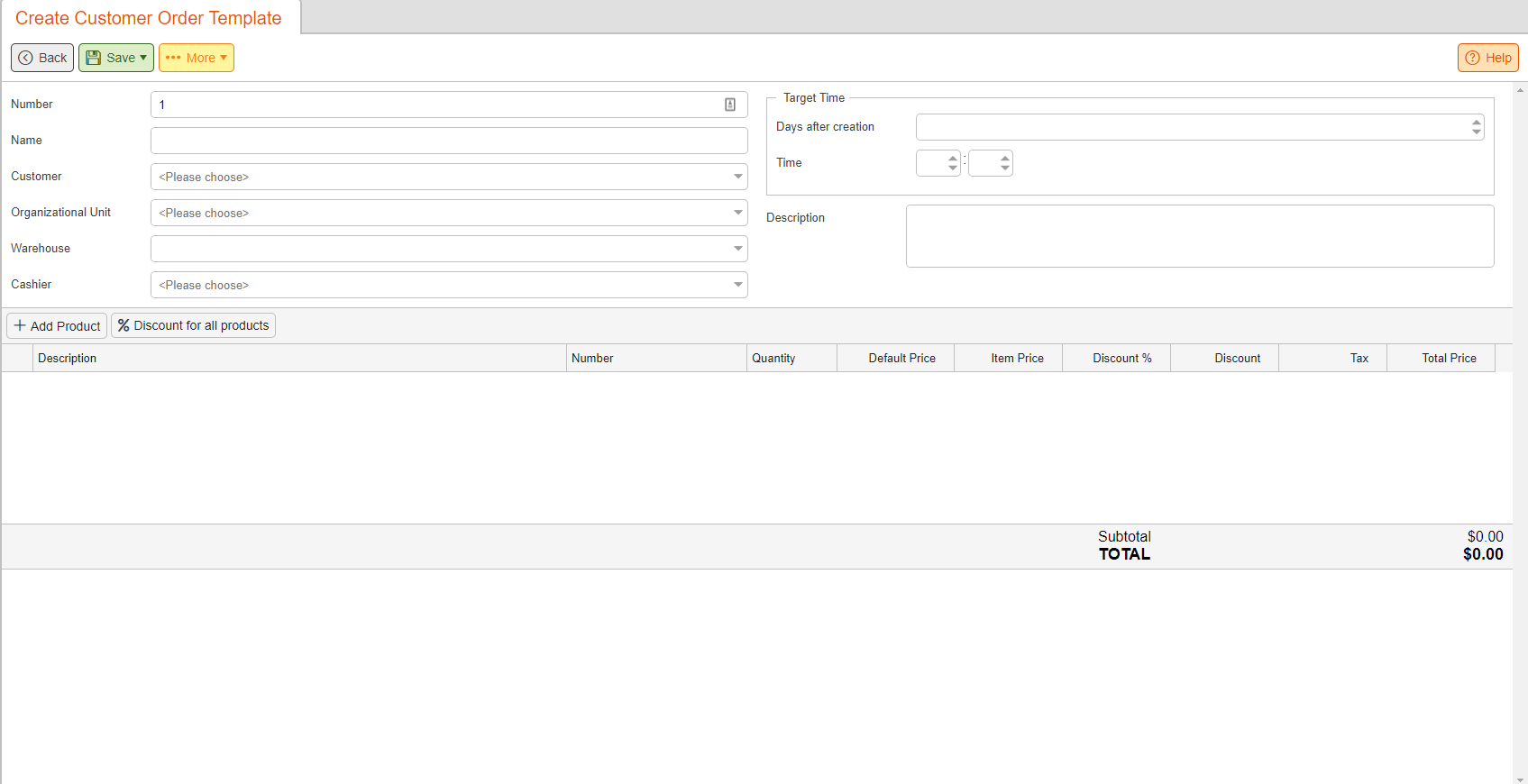 You can now create templates for your customer orders. Those templates can also be set to cycles. If you have a customer who regularly orders the same items on a set schedule, these orders can now be created automatically for you, saving you the time of having to do it on a regular basis.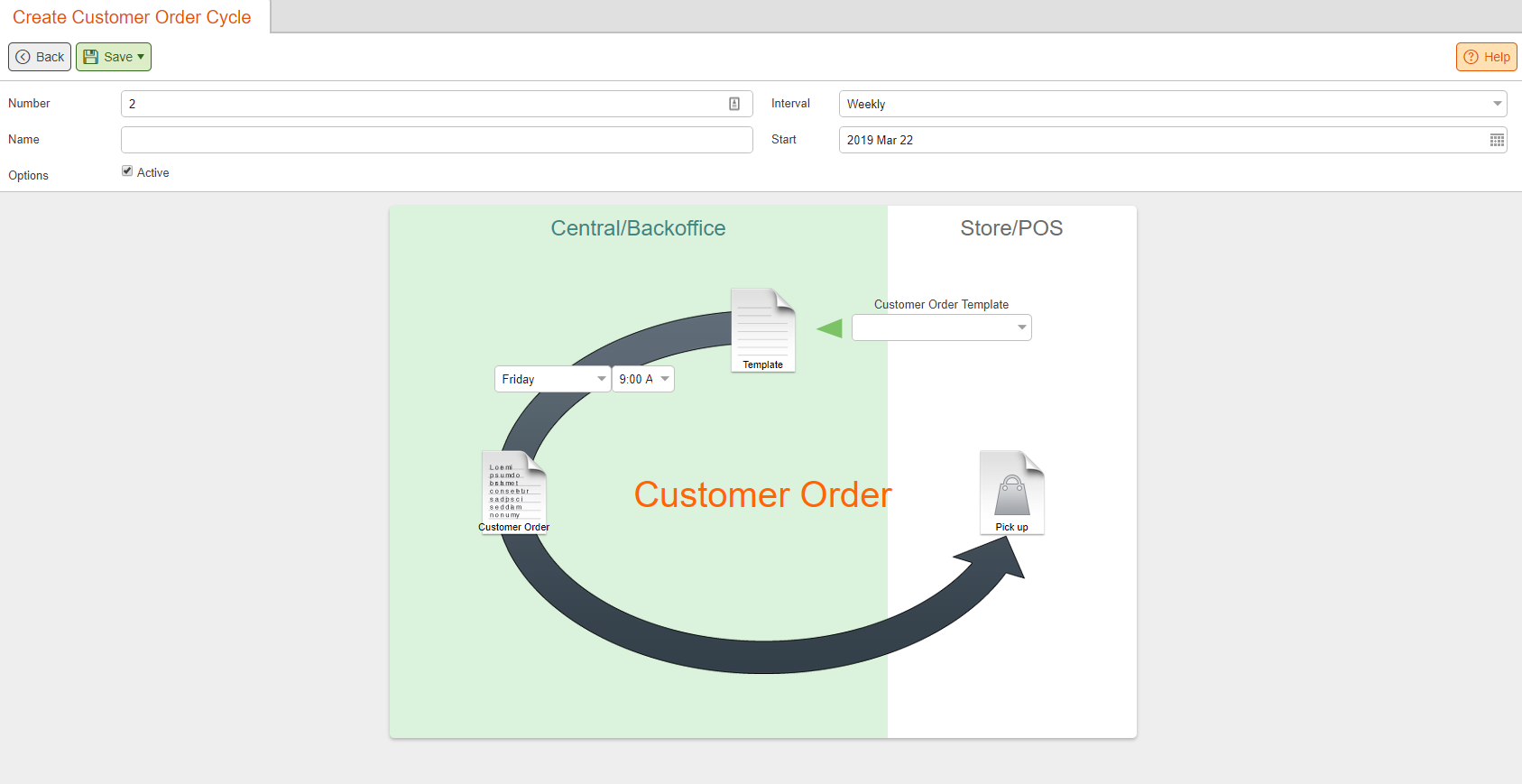 Warranty – Custom Text and Length
You can now enter in custom text for a warranty and add it's length to a product. Simply add a "Warranty Text" under product descriptions. Once you do that a new field will appear in Additonal Information allowing you to choose a length for the item's warranty. The text and date for the end of the warranty will appear on the receipt.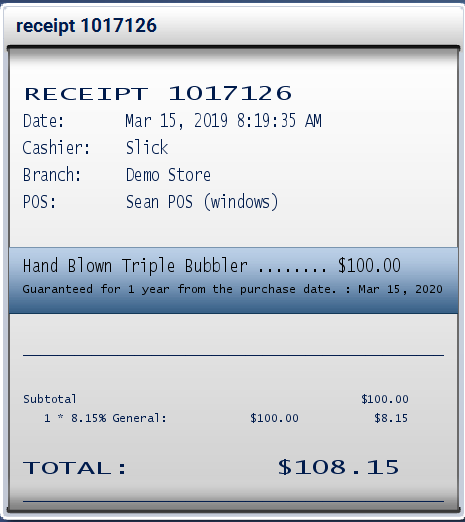 POS Function – Container Mode
Products can now be sold in containers. A container is a way to package multiple of the same product to sell at a different price than the sum of the products. For example, a single item can be priced at 1 dollar, but a container of 6 can be priced at 5. By putting the POS into container mode you can scan the case and the appropriate number of singles will be added to the receipt. Alternatively, you can scan the single and change it into a container if you wish or convert the container into a single item.
In-Store EAN – Accounts
In-store EAN barcodes can now be used to add account transactions to the POS. This can be useful for stores that sell lottery tickets since those should be sold as account transactions and not products. Simply navigate to Settings > Number Ranges and add the In-Store EAN Account Transaction, and then your parameters.
POS Function – Remove Sub-products
If an item has sub-products associated with it, they can now be removed individually. Simply add the Remove Subproducts function to your POS button configuration.
Tax Name on Receipt – Receipt Layout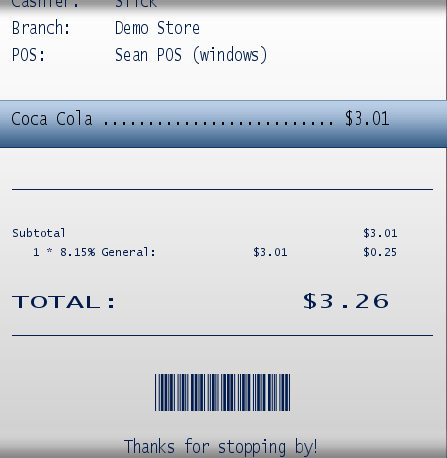 You can now display the name of your tax(es) on the receipt. Previously it only showed the percentage. You can enable this by navigating to Settings > Receipt Layouts and enabling Show Tax Name.