"Cloud Update"
"The update will be performed Sat 02/24/2018 11:00 PM PDT"
While the cloud update is being performed the back office might not be accessible for up to 2 hours.
Korona Cloud – User Interface Redesign
You will notice that your Korona Cloud back office has a completely new look. Don't worry, all of the same functionality is there with one major change other than it's appearance. You can now hide the navigation bar, giving you more space to edit your products, count your inventory and run your reports. With the navigation bar collapsed, you can still get to all of the features that you've come to love, simply click on the corresponding icon and then the component that you'd like to use. Or you can expand the navigation bar if you'd like.
Store Orders – Sort and Export
Store orders now have expanded functionality. The product number has been separated from the product name and added to its own column which are sortable along with the other columns. You can also export this list to a PDF or excel spreadsheet after it's been sorted to your liking.
Inventories – Filter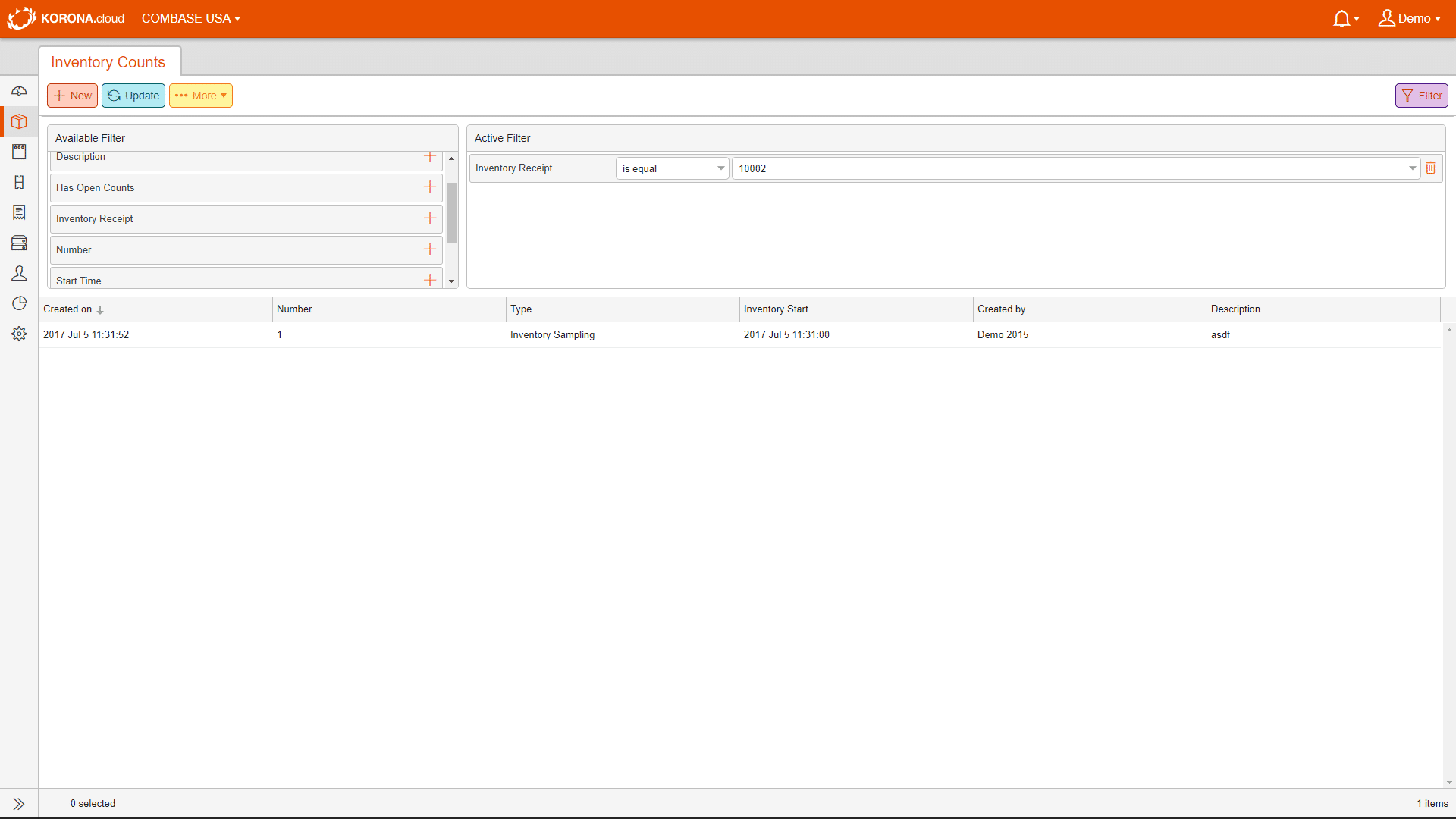 There is a new filter option in your inventories. You can now search for a specific count list. Click on filter and then inventory receipt. It will now look for a specific count list within an inventory count.