"Cloud Update"
"The update will be performed Wed, 7/18/2019 01:00 AM PDT"
While the cloud update is being performed the back office might not be accessible for up to 2 hours. This update will take place during the early morning hours after midnight Sunday on Monday.
Data Exchange Imports – Prices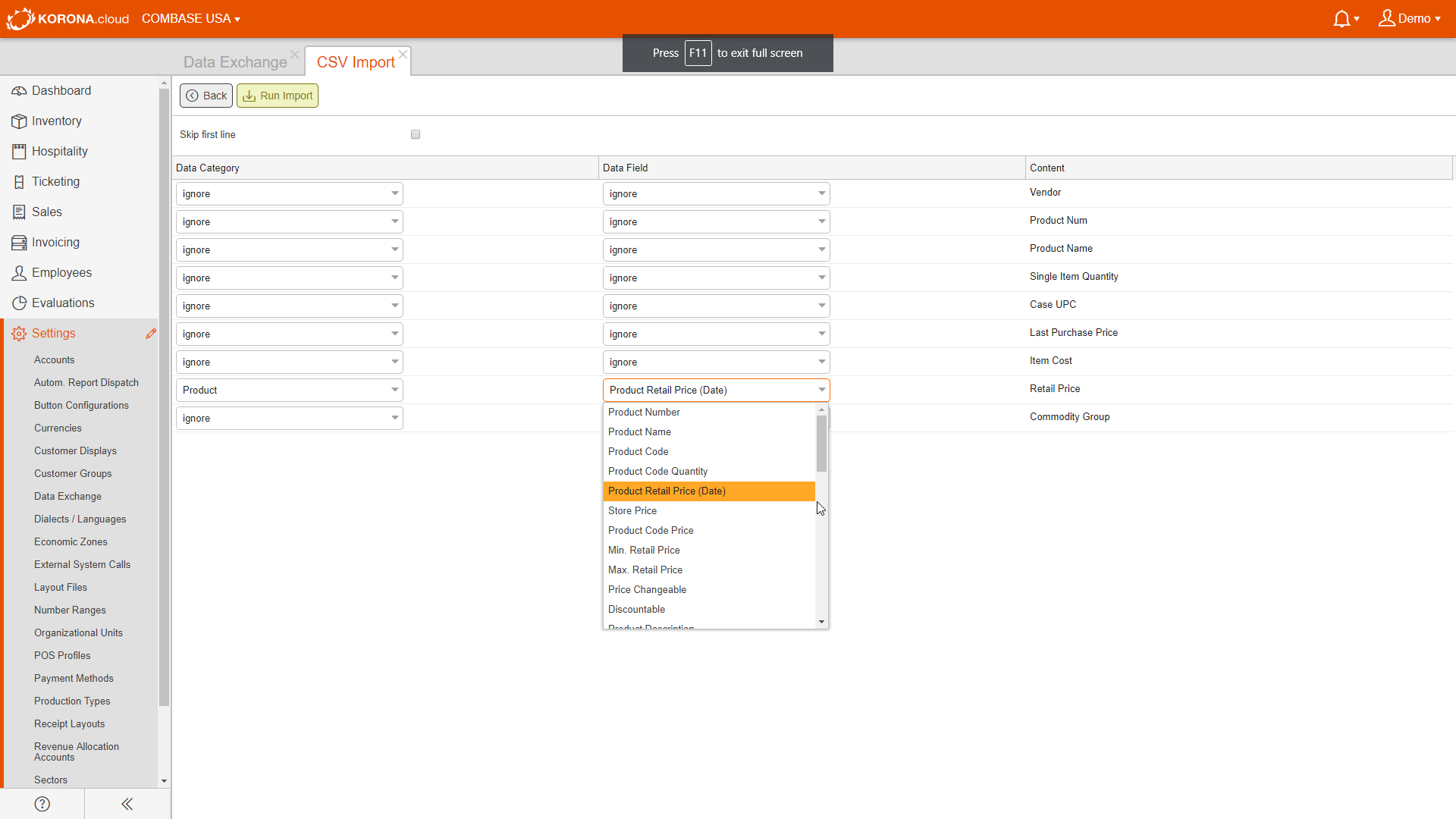 Previously there was only one way to import a price via .xlsx or .csv. All retail prices would be imported as a price with date unless an org. unit was specified which would import a store price. Now you can decide whether to import it as a price with date, a price with code or a store price. This allows you to import a price with date and still specify an org. unit for other functions such as importing a stock order.
Product Description Label – Quantity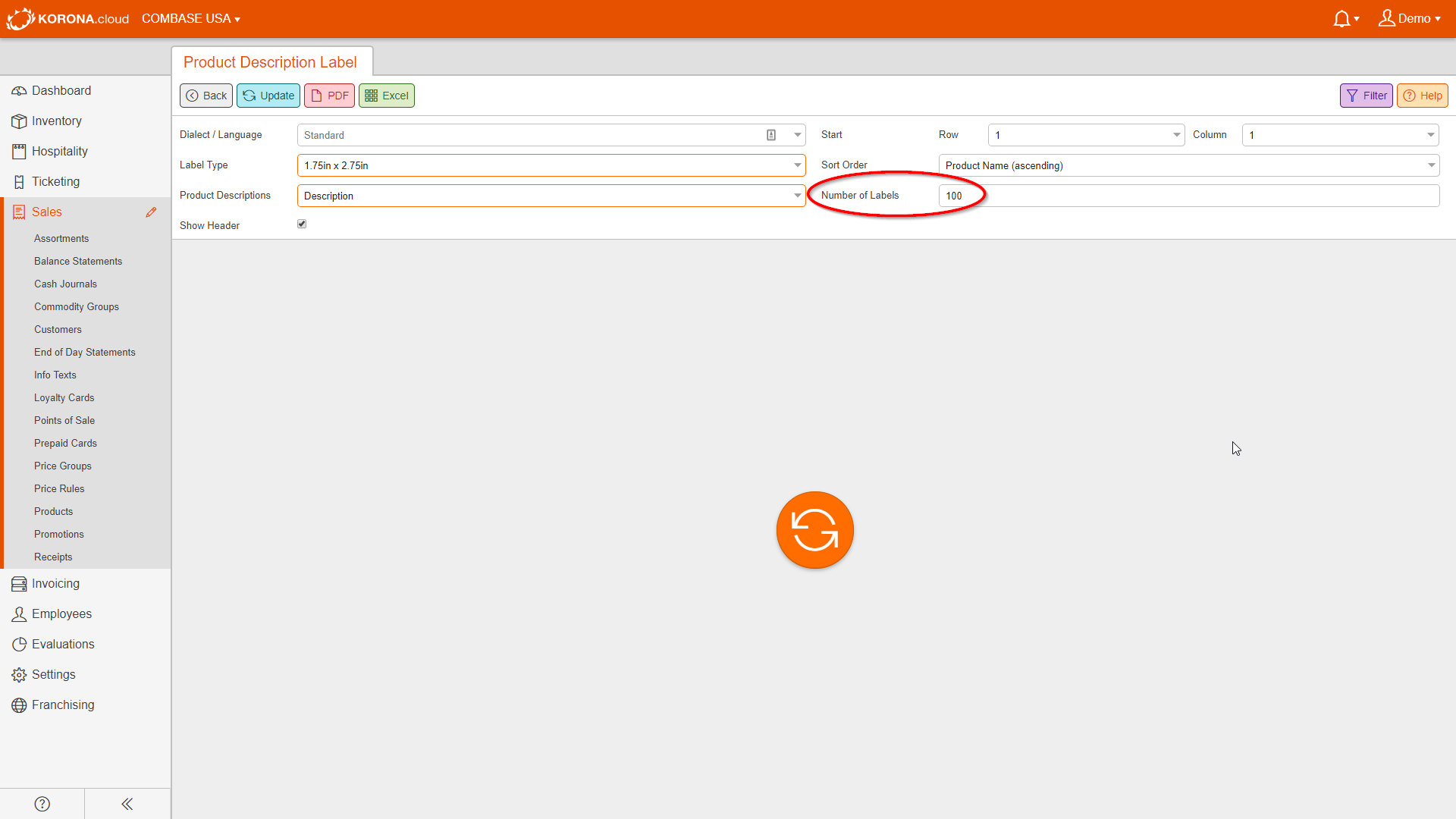 You can now choose how many product description labels you want to print simply by changing the quantity.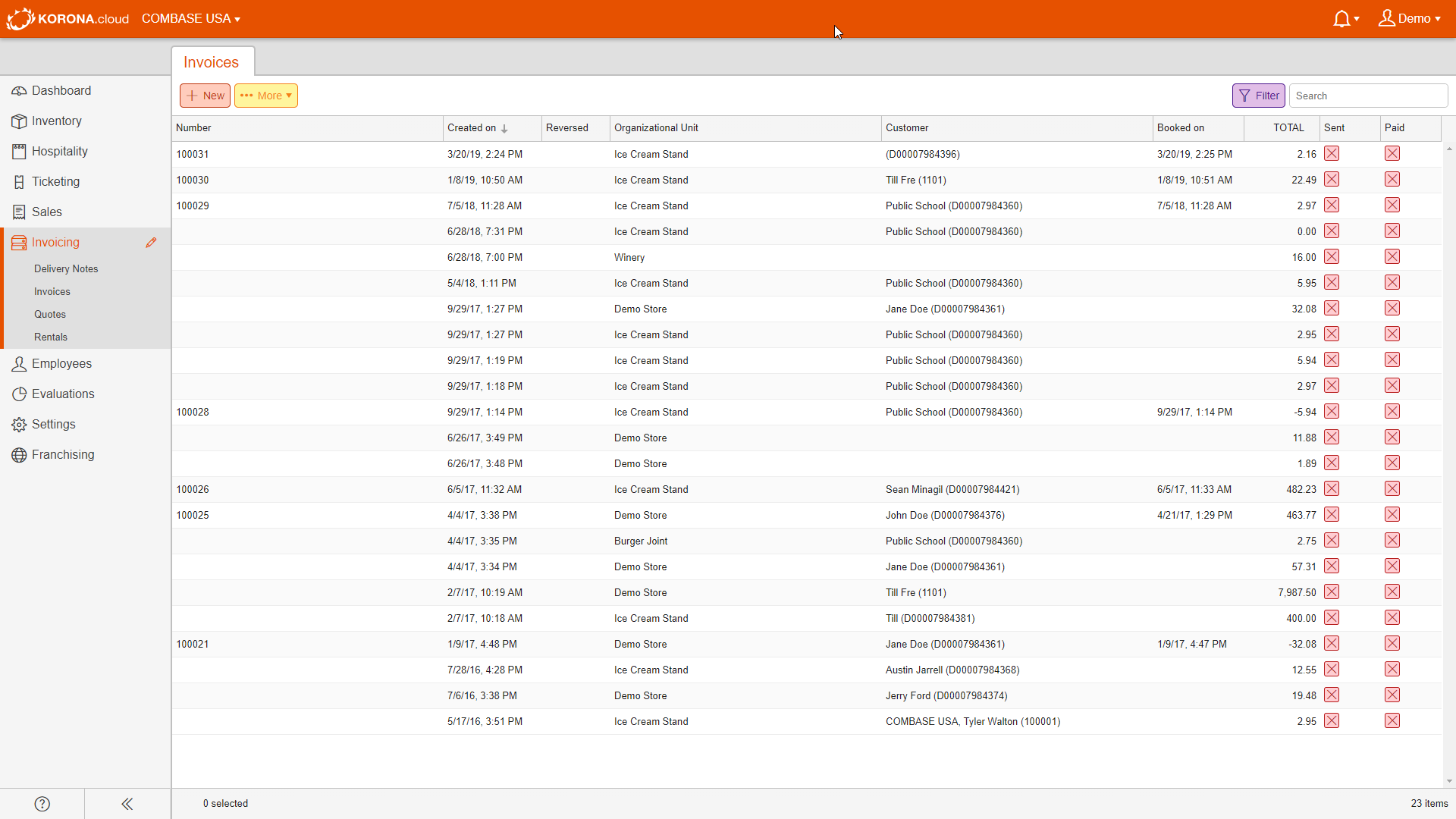 Invoices/Delivery Notes – Customer Number
The customer number is now displayed in the invoice and delivery notes overview screens.
Corrected Invoices – Printable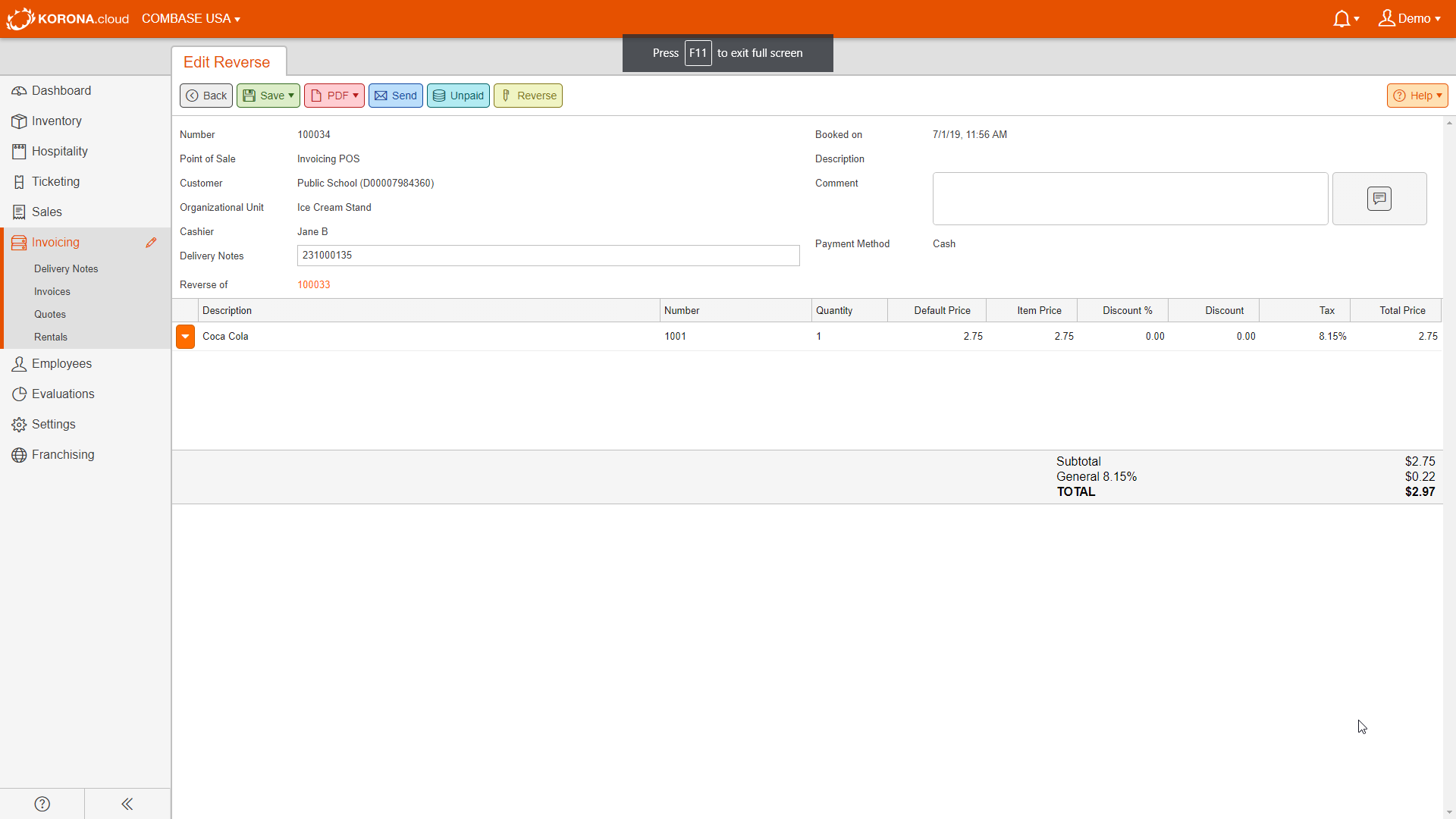 Previously an invoice that was corrected did not have the option to be exported to a PDF for purposes of emailing, printing, record keeping. Now the PDF button appears next to the save button and the invoice is marked as "Invoice Correction."
Evaluations – Redesign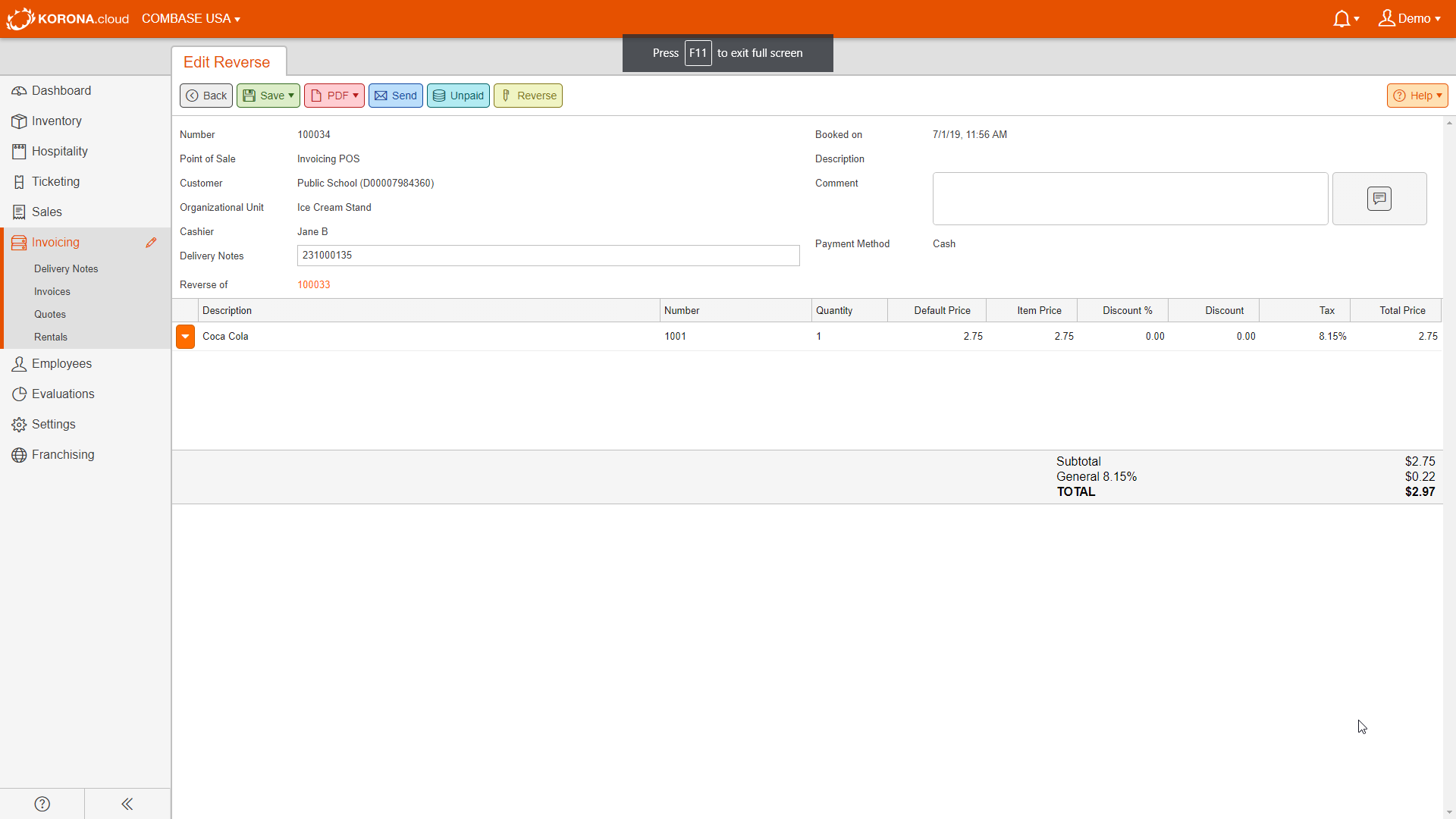 Some reports have been redesigned to make them easier to read.
Evaluations – Assortment Filter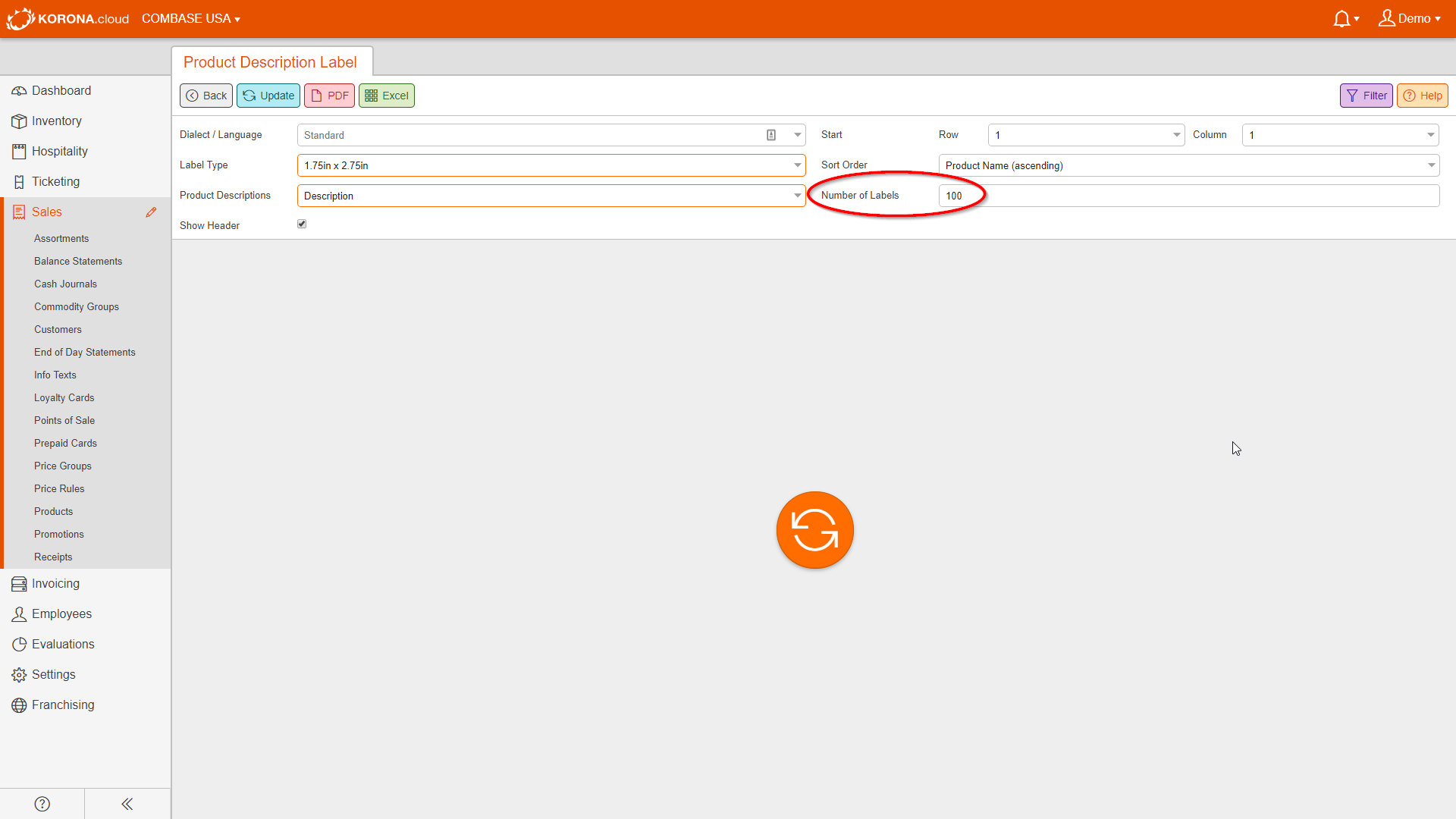 Various reports now have a filter for assortment including the volume report, hierarchic commodity group report and sales price report.
Stock Receipts – Line separators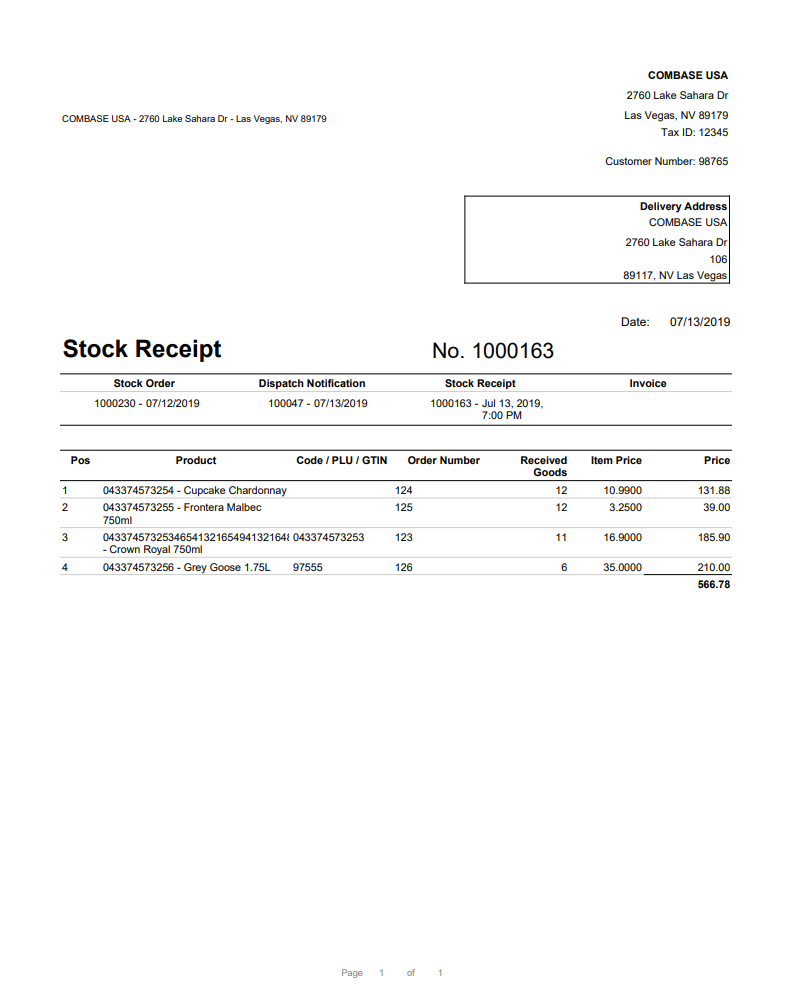 Stock receipts now have lines to separate items making them easier to read.
Invoices – Account Transactions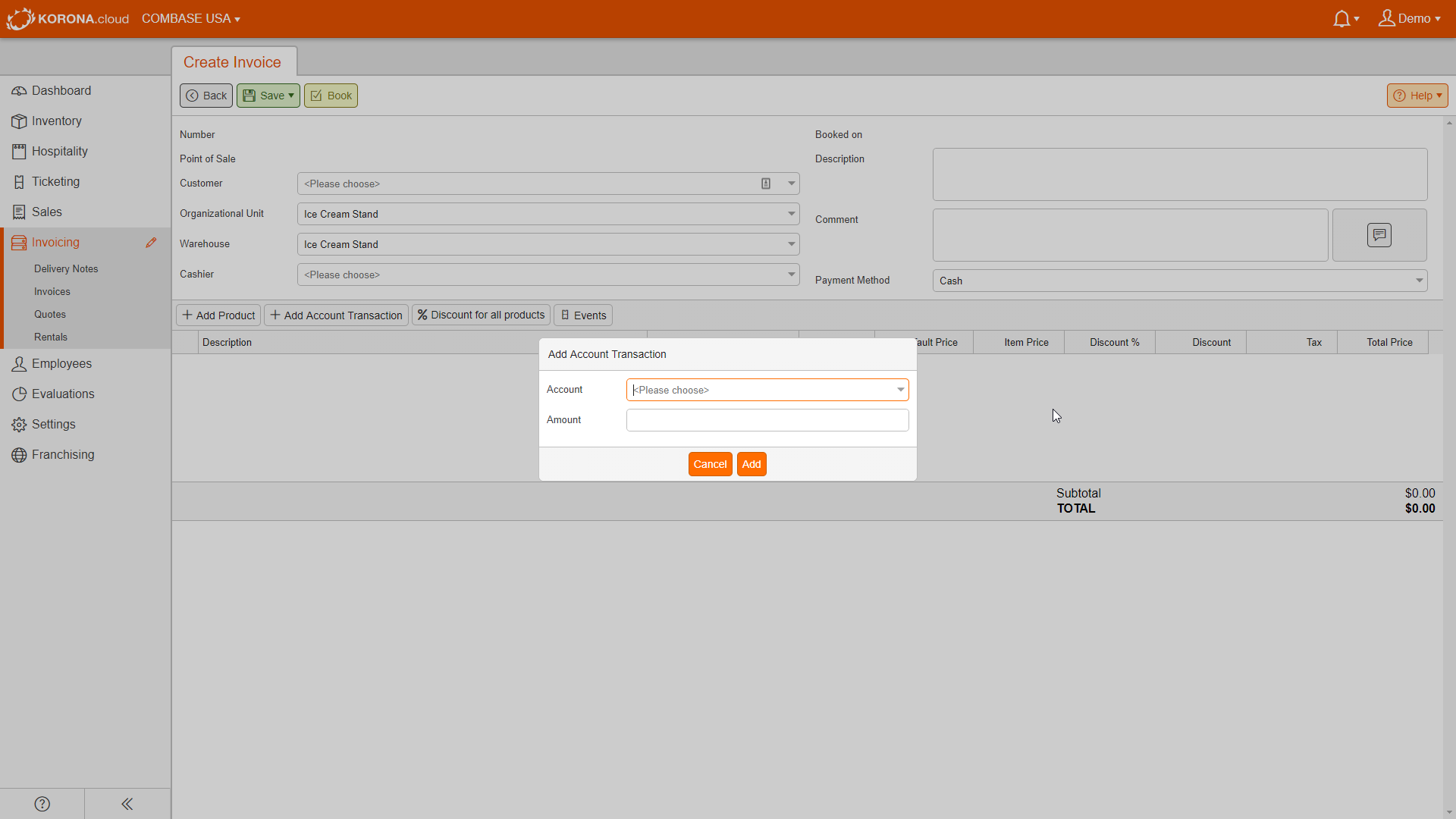 Invoices can now have account transactions on them instead of just products allowing you to take deposits and balance various other accounts.
Receipts – Discounts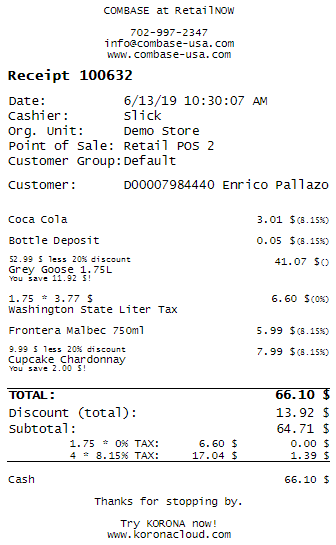 Receipts displayed in the cloud (Sales > Receipts) now reflect discounts in the exact same way that the POS does.
Customer Orders – Sorting on POS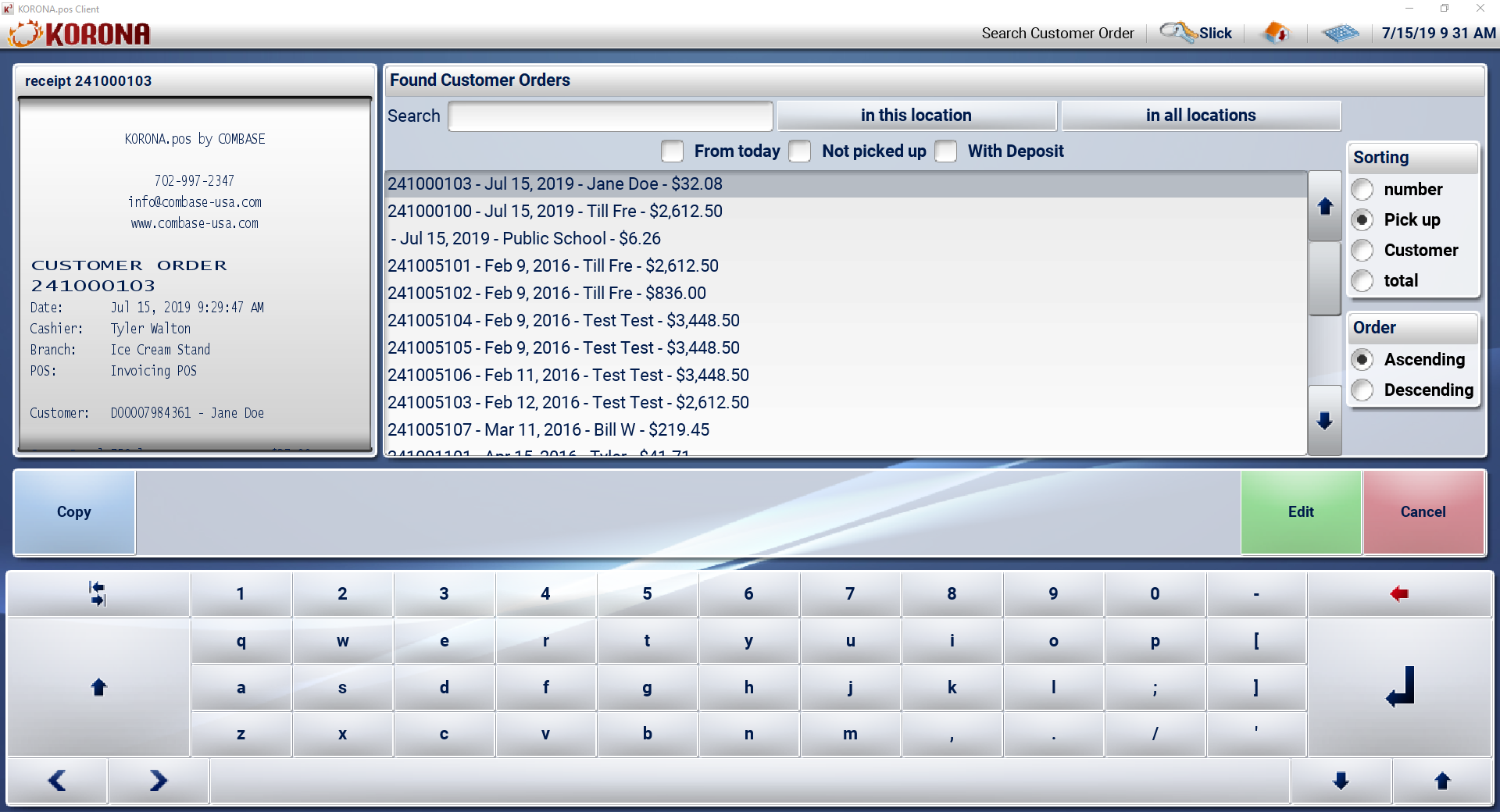 The Search Customer Order feature on the POS is now greatly expanded. Orders can be sorted ascending or descending based on order number, customer name, pickup date or receipt total. Additionally, orders can be searched by filtering for "from today", "not picked up", and "with deposit."
Customer Orders – Create Store Order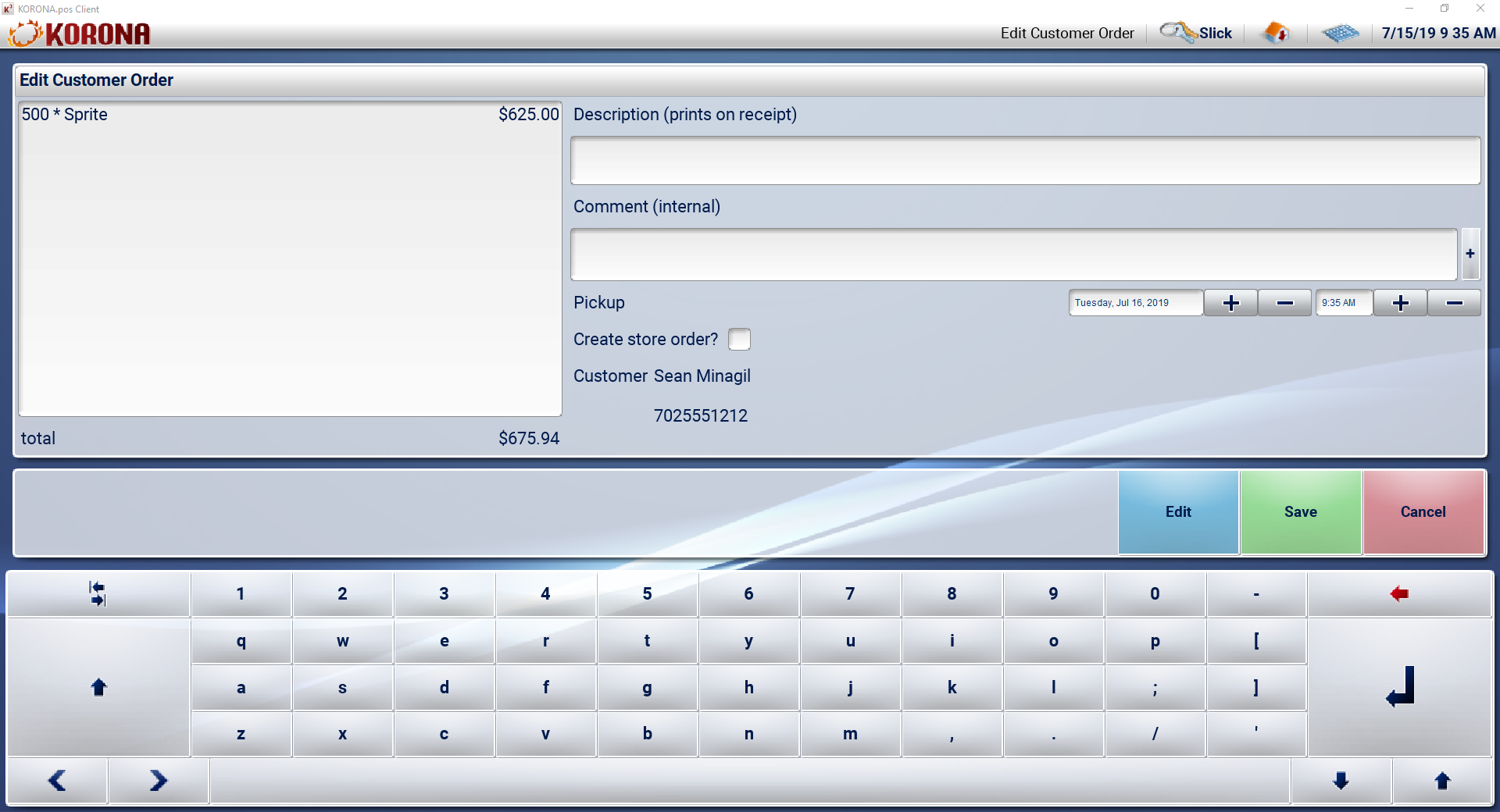 While creating a customer order you can now create a store order directly.
Time Tracking entries are now use-able
Discount structure is updated
Delivery notes are now available
You can now define a time frame to search for receipts
The flag "Is Discountable" is considered for both types of promotions (receipt and item discount) now
Items with production types on Customer Orders are now manufactured just as if that item was on a regular receipt
The order of the "Additional Receipt Information" prompts can now be ordered

in some instances customer got negative bonus points when certain discounts were triggered

Fixed an issue where tax was being calculated incorrectly on returns from a different POS
Fixed an issue where discounts on returns were not being carried over
Fixed an issue where some cashiers were being locked on the "Total" page
Fixed an issue where customer groups were being changed when editing a customer
Fixed an issue where a loyalty card was not staying attached to a customer order
Fixed an issue where some customer names were being displayed twice on the receipt
Changed the name of the button function for removing sub-products from a container to "Remove sub-products from product container"
Fixed an issue where some quantities for containers were not being applied correctly
There are a total of 69 bug fixes and features included in this update