It is entirely possible to use more than one currency when using Korona. This works great for shops that are located inside airports, or tourist gift shops.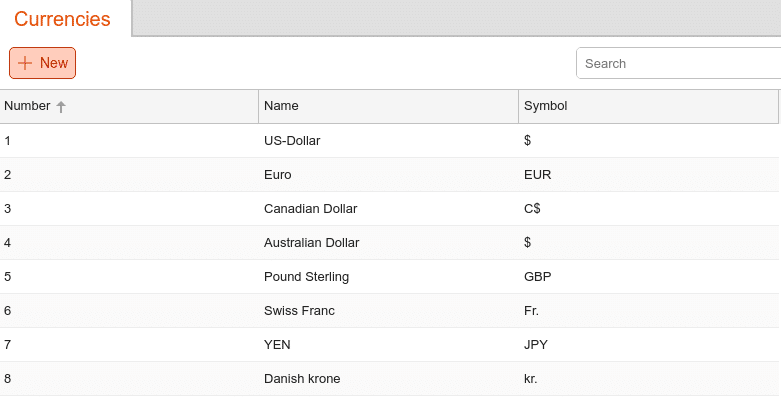 To Create or edit currencies navigate to your Settings > Currencies. Create a new currency by clicking on +New or you may select an existing one and click on Edit.
On the following page, the Select Currency text box will appear. Select the currency from the drop-down menu and click Continue. Most of the fields on this page are self-generated and do not allow for manual editing with the exception of the Name and Number fields.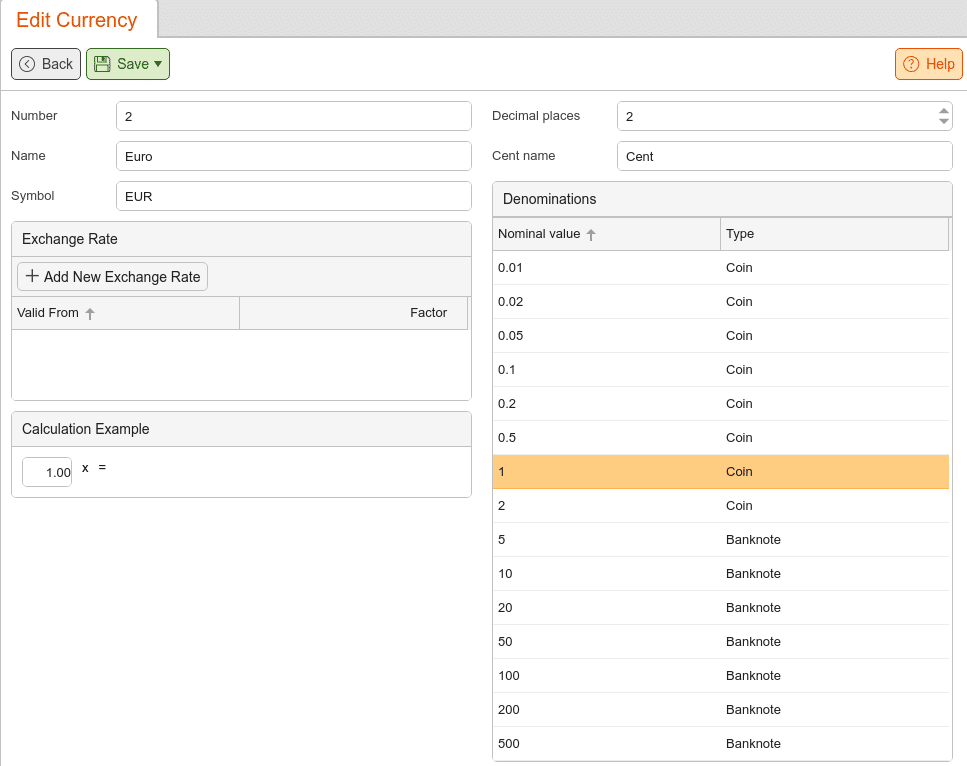 The Exchange Rate text box will only appear on certain types of currencies, as it does not apply to all. Click add new exchange rate. Then you will need to specify a Time of Validity and select a Currency Factor, For example if you put the number 0.5 it will calculate that 1 Euro is equal to 0.5 of whatever default currency you have and unless changed would be USD. Once done click Save. If an exchange rate applies a Calculation Example Box will appear below to simplify the process.
Under the Denominations Box, you may locate a list of Nominal Values and the Type of face value.
Once you have added all the desired information, click Save at the top of the screen.
To apply the Currencies to payment methods for use at the POS please visit our Payment Methods Manual page.