Adding Back Office Users
To manage your back office users navigate to Employees > Users. Here you can see all users that have access to your back office. You can add, edit or delete these users from this screen.
By default, only a Single User will be created to start. This user will be associated with the email address and person who originally signed up for the account.

Creating Users
If you would like to add a new user click on the +New button. This will take you to a new screen for creating a new user.
Assign a valid email address, first name, last name, and appropriate user role with defined permissions. The system will then generate a password for that user.
On the right side of this screen is a section for organizational units. Here, you can limit the reporting or price changes the user can perform to certain organizational units, such as certain regions or specific stores.

Once you are done with the users' settings click Save and and information with the users' login credentials will be sent to their email address. If the user did not receive their email please have them check their spam folder.
Deleting Users
To delete back office users, select the desired user from the list and press the Delete button. Please remember that from that point, the user will no longer be able to log into their account..
*Note: The user who initially created the account cannot be deleted. However, you can change the email address. After changing the email address, you can then remove this user or re-make them.
Editing Users & Changing Passwords
To edit a user, select one from the list and click the Edit button. This will allow you to adjust the users' settings. Another way to get to the user edit screen is by double-clicking the user in the user list.
To change a user's password or email address, the user must be logged in and navigate to the welcome menu in the top right corner. By hovering the mouse over the menu, they can click on My User Account, which will take them to their account settings.
You can change your password by entering your current password and the new password twice into the password fields.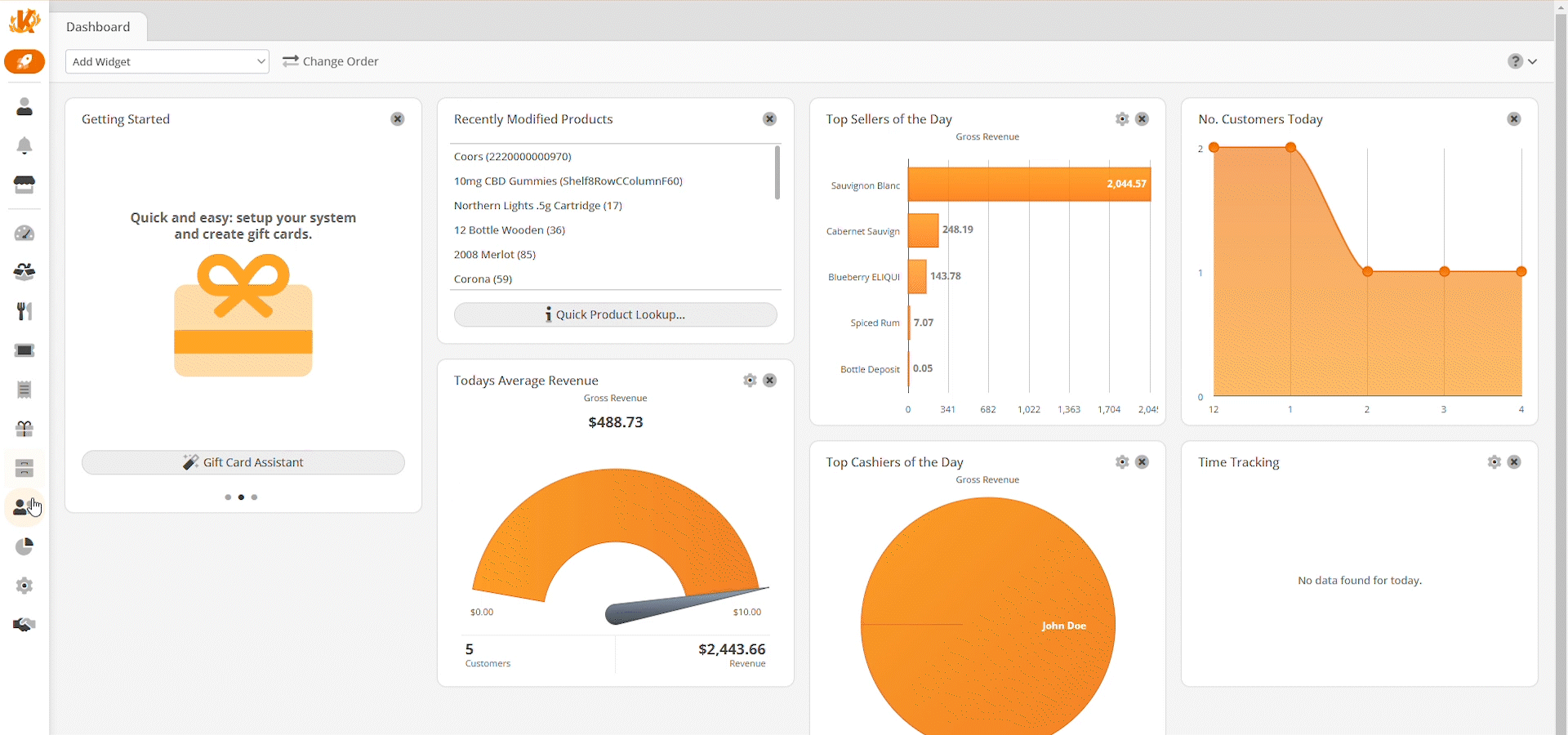 To change your email address use the Request Email Change button, which will open a popup window. Enter your new email address twice. After a few hours the change will go through and you will receive a notification at your new email address.