Using the Handheld Ticketing Devices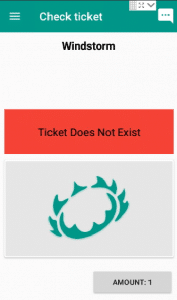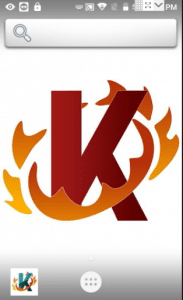 Step 1) Power up the device. The power button can be found at the top of the device.
Once on, the Korona app should appear for you on the left bottom corner of the screen and it should be the only application located on the devices main screen.
Step 2) Click on the Korona Logo to launch the app.
Step 3) Once the app launches you may click on the yellow buttons on the side of the device to scan the ticket.
For manual entry of a ticket click on the message box icon located at the top right-hand corner of the screen. an "Enter Ticket Number" dialog box will appear, enter in the number and Once done click ok.
Checking Ticket Validity: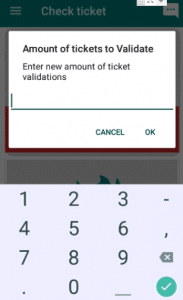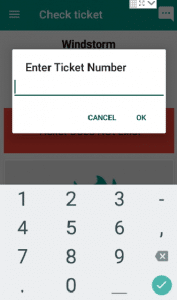 To Check the validity of a ticket click on the drop-down menu bars located at the top left-hand corner of your screen.
If the ticket scanned is invalid it will show a red error message as shown in the photo. If the ticket is valid the screen should turn green.
Scanning Multiple Tickets:
To scan multiple tickets at once you may select the Amount button and enter the desired quantity.
Note* The quantity entered will not reset automatically, meaning if you entered 6, after scanning you must then readjust the quantity back to 1 before scanning the next customer's ticket.
Device Access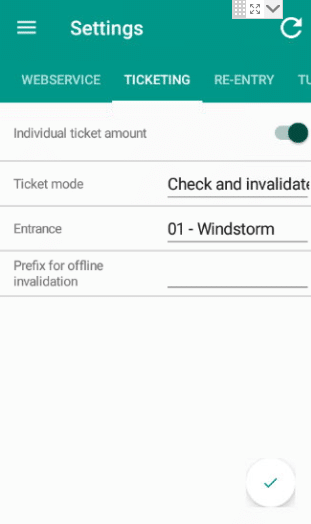 All apps on this device are locked with a security code, the only applications you should have access to are the Korona Application and the team viewer Host Application. If you try to select any other app you will get an error notification "Unfortunately, XXX has Stopped".
Within the Korona Apps, there are a few settings that are also password locked. To change those settings, please contact your POS provider for the password. The Phone number can be found at the top of this page
Changing entry gates on the device will also require a password. Once you are in the settings navigate to the Ticketing tab and select the Entrance you desire from the drop-down menu. After the selection is made do not forget to hit the check mark at the bottom of the screen as it will not save otherwise.
For more information about Entry Gates you can refer to our page here on Setting up Entry Gates.