The Cashiers Online function allows for a quick overview of the working cashiers' information and permissions right from the POS.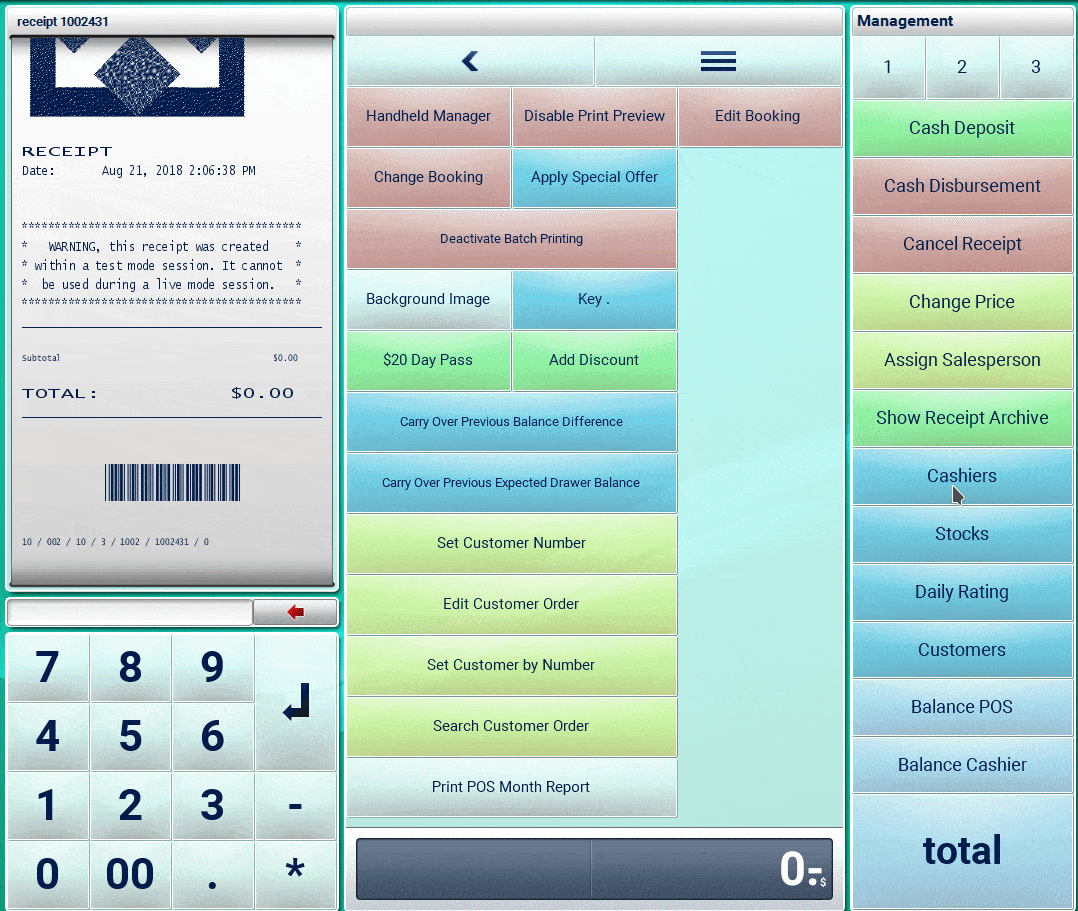 The Cashiers online function lists the current cashiers' Number, Bonus Points accumulated (promotions), Email address, and allowed Permissions. On the right-hand side, you can find the Cashier Revenue for the day and Month. Both are reflected as a percentage of the overall business revenue. a green or red colored arrow should indicate profitability.
The Commission for the current day is also listed for the individual Cashier and for the entire Team.
Finally, by clicking the gear icon, a number pad will appear where the cashier may change their password directly from the POS. Once done click the green arrow will save the changes. When done click Back to return to the main product screen.