The order level optimization is a new automatic feature that recommends and adjusts order levels based on sales for that specific product or list of products.
Note* this feature is only available on the KORONA Plus package.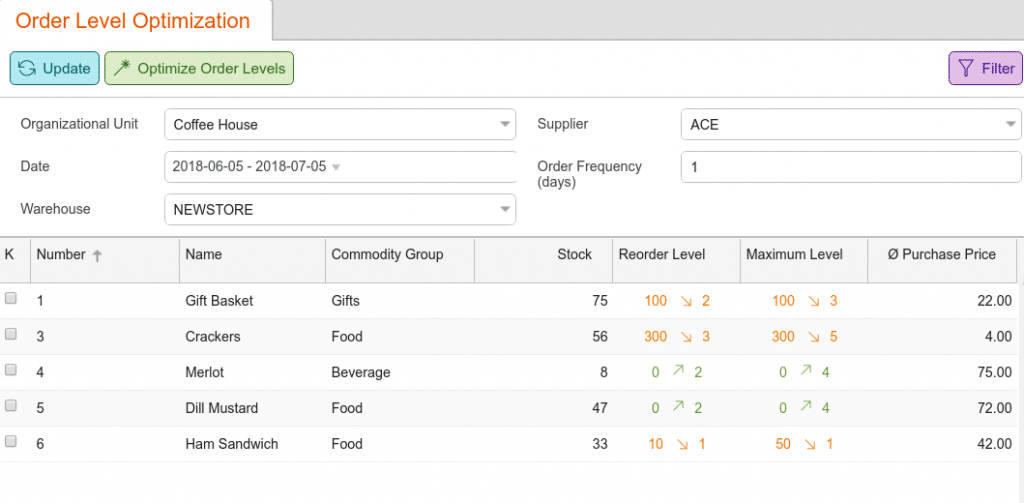 To optimize order levels first navigate to Inventory> Order Level Optimization.
You may filter this page by Organizational Unit, Date, Warehouse, Assortment, Supplier, and Order Frequency (days). All feilds are mandatory.
Once you have made all desired selections click Update at the top of the screen. Once the Products load the listed categories are the product Number, Name, Commodity Group, Stock, Reorder Levels, Maximum Level, and Purchase Price.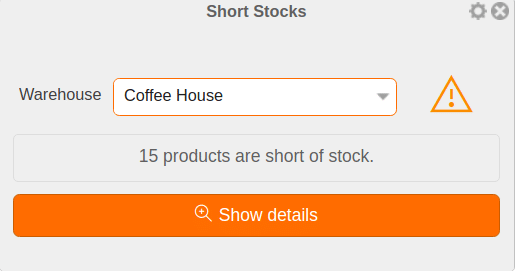 You will notice an additional category "K" this checkbox is to be ticked on any products you wish to exempt from order optimization.
Under the Reorder level and maximum levels the number on your left is the quantity you currently order and on the right is the system recommended number based on sales. if you wish to optimize all simply click the Optimize Order Level wand located at the top of the screen.
*Note: For this to work as expected it has to reference Store Orders and Sales, if there are no listings for Store Orders or Receipts within the time frame selected you will not have good results from this tool.
To view your newly adjusted order levels please navigate to Products > *Product you wish* > Store Prices.
This feature works with the Short Stock Widget which allows you to place an order based on a shortage of stock directly from the dashboard, For More information please see our Reorder Levels/ Order Recommendation manual Page.